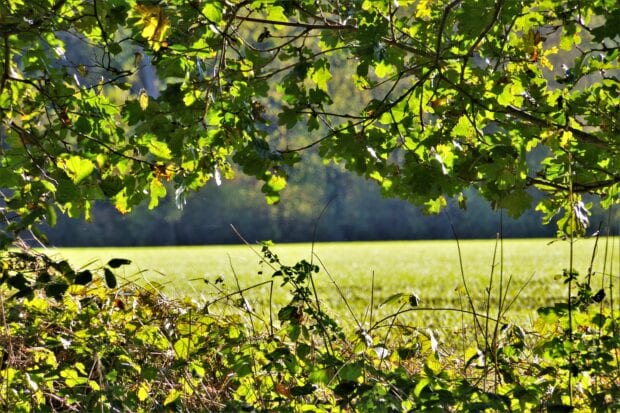 There has been media coverage today in the Guardian, Press Association, BBC News, the Daily Telegraph and the Independent following the publication of a report today by the Environmental Audit Committee (EAC) on biodiversity and ecosystems.
The report makes a number of recommendations to inform the development of future government policy in this area. These include ensuring that nature policy is joined up across government, targets for soil health and reforms to how biodiversity data is gathered and shared.
Responding to the report the Environment Secretary George Eustice said:
As we build back greener from the pandemic, we are determined to maintain our status as a world leader in protecting the natural environment and to leave the environment in a better state than we found it.

Our Environment Bill will deliver the most ambitious environmental programme of any country on earth and drive forward action to protect nature and improve biodiversity, including through a target for species abundance for 2030, aiming to halt the decline of nature.

This is alongside our guaranteed £640m investment in the Nature for Climate Fund for woodland creation and peat restoration, plans to treble tree planting before the end of this Parliament, and increased protections for England's waters through pilots of Highly Protected Marine Areas.

We will respond formally to the Environmental Audit Committee's review in due course.
The government is committed to a greener future, and is leading the world by setting ambitious goals for nature and biodiversity in the landmark Environment Bill as well as introducing new ways to reward farmers for protecting the environment and investing £640m in the Nature for Climate Fund for woodland creation and peat restoration.
The Government welcomes the EAC review into biodiversity and ecosystems and Defra will issue a formal, written response to the recommendations in due course.