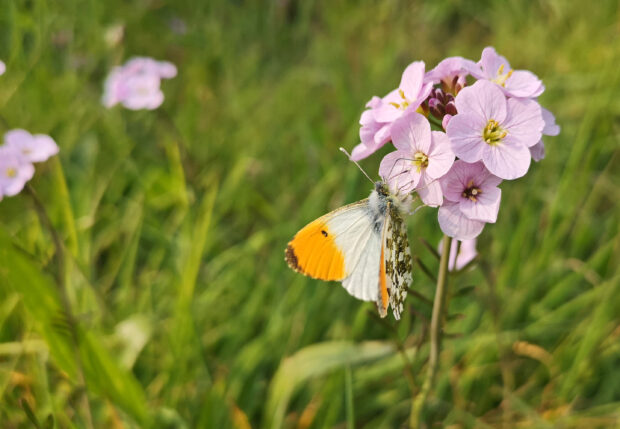 There is coverage in the Guardian, Times and INews following the publication of the latest official statistics on UK butterflies, based on data from the UK Butterfly Monitoring Scheme, on Friday 24th March.
The UK Butterfly Monitoring Scheme - a partnership between the Butterfly Conservation, the UK Centre for Ecology, BTO and the JNCC - issued a press release on the findings yesterday (29th March) which notes that last summer's drought had a negative impact on some UK butterfly species.
Butterflies and other pollinators are an essential part of our environment and play a crucial role in food production - they contribute the equivalent of more than £500 million a year to UK
agriculture and food production, by improving crop quality and quantity – and are also vital to our wider, natural ecosystems.
The government is taking action to help Britain's pollinators thrive through the Pollinator Action Plan and Environmental Improvement Plan, which set out clear steps for nature recovery and meeting our legal target to halt the decline in nature by 2030.
Nature Minister Trudy Harrison said:
Our beautiful butterflies are at risk from a changing climate and human activity. We have set out clear steps to enable nature's recovery through our Environmental Improvement Plan and Pollinator Action Plan, which will help us meet our legal target to halt the decline in nature by 2030.

The impacts of warm and dry weather last year are cause for concern, but it is encouraging that the last decade has seen most species stabilise. In particular, I welcome the findings that the Large Blue and the Purple Emperor, two wonderful and unique species people may recognise from Wild Isles, both experienced their second best year on record in 2022.
Call to Action: Follow Defra on Twitter, and sign up for email alerts here.