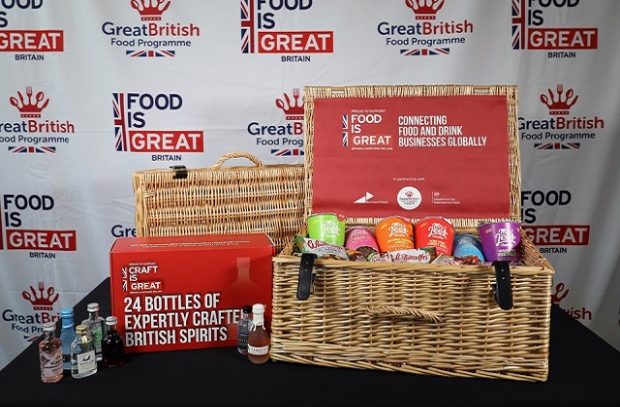 There has been coverage this morning (22 June) in the Daily Telegraph, as well as in Farming UK, British Baker, the Poultry Site and the Pig Site, on the new package of measures to turbo-charge the UK food and drink industries. The package, jointly announced today by the Department for International Trade (DIT) and the Department for Environment, Food and Rural Affairs (Defra), offers immediate support to help businesses in the industry grow their trade activity overseas.
The package, designed in conjunction with business and the devolved administrations, will provide help for small and medium enterprises - allowing them to capitalise on trade agreements being negotiated by DIT with Japan, US, Australia and New Zealand.
As the UK agriculture, food and drinks industry has been significantly impacted by the coronavirus restriction measures, the Government is committed to supporting this vital industry to get back into international markets, to start growing their market share once again and to ensure they benefit from new trade and investment opportunities.
The plan will also see the introduction of Defra's first Agri-food Counsellor serving the Gulf. This new role will support the UK's food and drink industry and represent the interests of UK businesses already exporting, or planning to export, to the region.
Food Minister Victoria Prentis said:
"The high quality of British food and drink is recognised around the world and the wider industry supports thousands of jobs across the UK.
"This package of measures signifies our strong commitment to support the sector in recovering from the impact of coronavirus. It includes the promotion and showcasing of British expertise and produce to new export markets, identifying opportunities and strengthening existing relationships.
"Our new Agri food counsellor serving the Gulf region will be an important new role representing the interests of UK businesses exporting to the area, working to open new export markets and supporting food and drink promotion activities within the region."
This 'bounce back' plan will also feature a wider range of physical and virtual events that have been tailored to help a variety of businesses and exporters. For more information, please consult the press notice on the announcement.
Follow Defra on Twitter, and sign up for email alerts here.