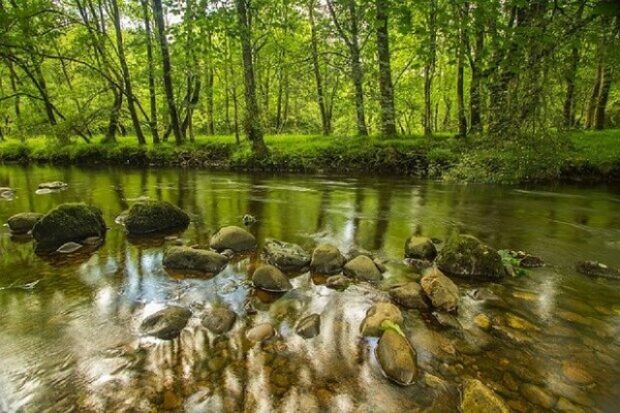 There has been coverage this week in The Times, Daily Mail, Daily Mirror, Telegraph, BBC Radio 4's Farming Today, Yorkshire Post, Somerset County Gazette and Western Morning News of the government response to the Environmental Audit Committee's report into Water Quality in Rivers.
In its response, the Government reaffirmed its commitment to taking tough action to improve water quality as a top priority.
Last month, ministers launched a consultation on proposals to deliver the largest programme to tackle storm overflow discharges in history to significantly reduce spills into our waterways. The Storm Overflows Discharge Reduction Plan Consultation will revolutionise how water companies will tackle the number of discharges of untreated sewage, which the Government and the public have made clear are wholly unacceptable.
This builds on swathes of action to tackle water quality through the world leading Environment Act which includes duties on the Government to produce a statutory plan to reduce discharges from storm overflows; duties on water companies; and a power of direction for the Government to direct water companies in relation to Drainage and Sewerage Management Plans.
The Government is also consulting on targets to improve water quality, reduce nutrient pollution and reduce pollution by metals from abandoned mines. These targets will act as powerful tools to deliver cleaner water.
Environment Minister, Rebecca Pow, said:
Water quality is a top priority for me. We are the first government to set out our expectation that water companies must take steps to significantly reduce storm overflows and we are consulting on the single biggest programme in history to tackle storm sewage discharges.

We are setting ambitious targets, delivering on our Environment Act and cracking down on those water companies that are not playing their part in delivering the clean water that the people of this country want to see.
Additional action includes almost doubling the budget for Catchment Sensitive Farming to offer farmers the advice they need to tackle water pollution. And since 2015 the Environment Agency has brought 48 prosecutions against water companies, securing fines of over £137 million – making clear that polluters will be made to pay for damage to the environment.