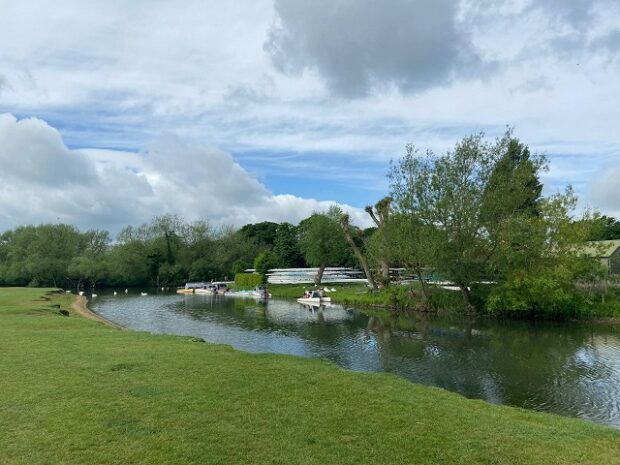 There has been coverage over the weekend in the Telegraph, the Express, ITV News, Yorkshire Post and Telegraph & Argus on the launch of this year's bathing water season.
Starting from yesterday (15 May) the Environment Agency will carry out regular testing of water quality at designated bathing sites until the end of September. Throughout the bathing season warnings of any forecasted pollution risk will be issued on the EA's Swimfo website.
Today (16 May), Environment Minister Rebecca Pow visited the newly-designated Wolvercote Mill Stream bathing water in Port Meadow, Oxford, where she met with representatives from Oxford City Council and campaign group Thames 21 who both helped the site receive bathing water status. The group spoke about the benefits of a bathing water designation and how this is an important first step in driving forward improvements to water quality.
Wolvercote Mill Stream is the second river site in England to receive bathing water status. The area is popular with local residents and visitors for recreational swimming, as well as sports such as stand-up paddle boarding and kayaking.
Environment Agency Chair Emma Howard Boyd said:
Before the pandemic, coastal tourism in England generated £13.7 billion, supported 10,000 tourism related jobs, with 15 to 20 percent of employment in coastal locations linked to tourism – in some places over 50 percent. Public confidence in bathing water quality is key to the tourism industry as well as people's health and wellbeing. We monitor sites and provide pollution risk forecasting at over 170 sites throughout the bathing water season so people understand the local situation.

Targeted regulation and investment over several decades on the coast have driven significant improvements to bathing waters, but there is work to do inland. Water companies, industry and farmers need to meet regulatory requirements or face legal action, and there are small steps we can all take to help. For example by never flushing away wet wipes or plastic products like nappies so they don't end up in the water.
Today's announcement follows new plans unveiled by the Government to tackle the number of discharges of untreated sewage from storm overflows, including discharges into bathing waters. Under the proposed plan, there will be over 70% fewer discharges close to bathing waters by 2035 during the bathing season, with significant reductions expected outside the bathing season as well.