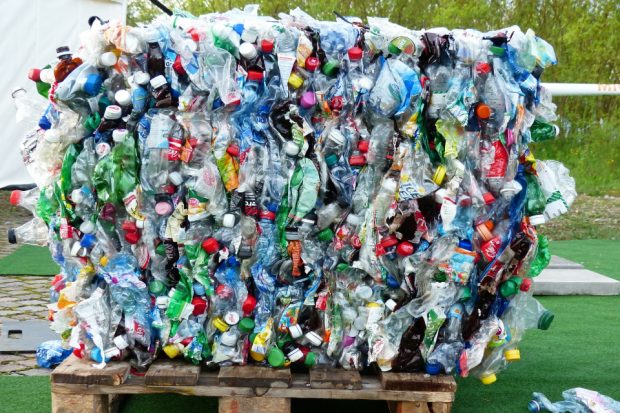 There was widespread national coverage including in the Times, the Guardian, the Daily Mail, the Sun, the Yorkshire Post and the i of our latest plans to overhaul the waste and resources sector.
The Environment Secretary unveiled latest proposals yesterday (24 March) for the our landmark deposit return scheme and packaging reforms which will boost recycling, step-up our war on plastic pollution and reduce litter.
In a second phase of consultation, ministers from the UK Government and the Devolved Administrations have outlined how new powers within the world-leading Environment Bill will introduce:
A Deposit Return Scheme for drinks containers, where consumers will be incentivised to take their empty drinks containers to return points hosted by retailers. Every year across the UK, consumers go through an estimated 14 billion plastic drinks bottles, nine billion drinks cans and five billion glass bottles. The scheme would cover England, Wales and Northern Ireland, with a separate scheme already under development in Scotland.
Extended Producer Responsibility for packaging, where manufacturers will pay the full costs of managing and recycling their packaging waste, with higher fees being levied if packaging is harder to reuse or recycle. In 2019, approximately 11.7 million tonnes of packaging was placed on the UK market. We must ensure that more of this recyclable or reusable. The scheme is being developed on a UK-wide basis.
The coverage includes criticism of our aim to deliver the deposit return scheme by the end of 2024.
We are absolutely committed to delivering a deposit return scheme as quickly and effectively as possible to tackle plastic pollution and litter, boost recycling, and our consultation reaffirms this commitment. A deposit return scheme is a complicated proposal, and it's imperative that we conduct the necessary consultation with stakeholders to get it right and that we ensure there is sufficient time for a successful roll-out of the scheme. 
Environment Secretary George Eustice said:   
Through our world-leading Environment Bill we are transforming the way we deal with waste.

Tackling plastic pollution lies at the heart of our efforts, and we have already taken steps to ban microbeads, cut supermarket sales of single-use plastic bags by 95% and prohibit the supply of plastic straws, stirrers and cotton buds.

These new changes will further ensure that more of what we consume is recycled and reused. They will stimulate the creation of alternatives to single-use plastics and establish consistent rules to help people recycle more easily across the country.
The third of our major reforms will see the introduction of consistent recycling collections for all households and businesses in England. This will also be going out to consultation shortly.
The UK is a global leader in tackling plastic pollution and the UK Government has already banned microbeads in rinse-off personal care products and prohibited the supply of plastic straws, stirrers and cotton buds in England. Our highly successful charge on single-use plastic bags will be expanded to all retailers and increased to 10p from April, and a world-leading plastic packaging tax will be introduced from April 2022 for products which do not have at least 30% recycled content.
By 2042, we want to eliminate all avoidable plastic waste as per our commitment in the 25 Year Environment Plan, as well as avoidable waste of all kinds by 2050.