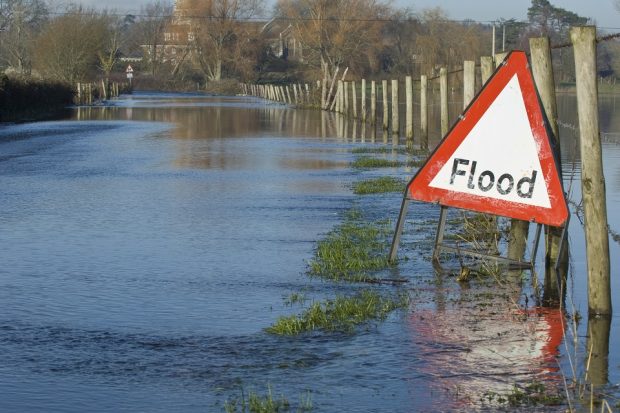 There's been coverage today of the Environment Agency's announcement that it has reached its target of better protecting 300,000 homes from flooding and coastal erosion since 2015.
The story has been picked up in The Yorkshire Post, in East Anglian Daily Times and Ipswich Star, highlighting that the £2.6 billion investment in 700 projects has better protected nearly 600,000 acres of agricultural land and thousands of businesses, saving the economy more than £28 billion in avoided damages.
The reporting also notes that the milestone was reached with the completion of the Hull: Humber Frontages scheme, a £42 million project which will better protect the city of Hull from the devastation of tidal surges which caused flooding to hundreds of properties in 2013. A number of interviews with broadcasters marking the milestone have also been conducted in Hull, as well as the Ipswich Barrier, and at a Natural Flood Management scheme in Smithills, Bolton.
Emma Howard Boyd, Chair of the Environment Agency, said:
The success of this programme is measured in numbers 700 projects, 300,000 homes, nearly 600,000 acres of agricultural land, thousands of businesses and major pieces of infrastructure, on time and within budget. But the sense of security these protections bring to people, and the benefits to nature, can't easily be demonstrated on a spreadsheet.

With the COP26 climate talks coming to Glasgow this year, this programme is a fantastic example of adaptation in action, but there's a lot more to do.
Sir James Bevan, Chief Executive of the Environment Agency, said: 
I pay tribute to our skilled teams and our partners who have worked so hard to achieve this – it's not easy to bring major infrastructure projects in on time and on budget.

The Environment Agency's six year flood defence building programme has done exactly that, better protecting 300,000 homes against the damage and misery of flooding.

The climate emergency is bringing more extreme weather, so we must now redouble our efforts to make our communities more resilient in future.
George Eustice, Environment Secretary, said: 
This important milestone means that 300,000 households are better protected against flooding and coastal erosion. I commend the hard work of the Environment Agency and its partners in supporting flood-hit communities.

We know there is more to do, which is why a record £5.2 billion is being invested in 2,000 new flood and coastal erosion schemes over the next six years, to protect thousands more people, homes and businesses.
Work is already under way on the delivery of some of the 2,000 new flood and coastal defences that will better protect a further 336,000 properties from flooding and coastal erosion by 2027, which will also see the implementation of the Environment Agency's Flood and Coastal Risk Management Strategy.