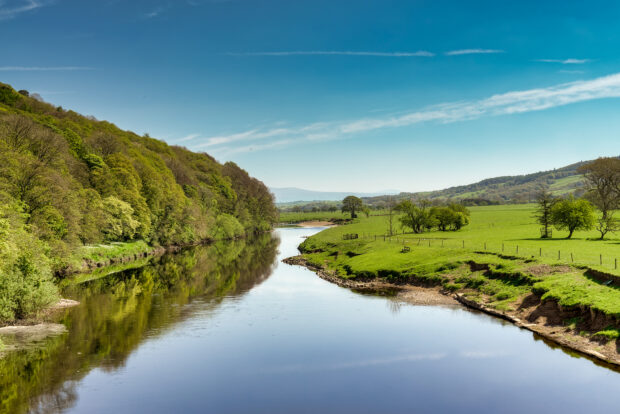 The Office for Environmental Protection (OEP) has announced that it has served Defra, the Environment Agency and Ofwat with an Information Notice with regards to their investigation into the regulation of Combined Sewer Overflows (CSOs) – also known as 'storm overflows'.
A Defra spokesperson said: 
The volume of sewage discharged is completely unacceptable. That is why we are the first government in history to take such comprehensive action to tackle it, driving forward more investment, stronger regulation and tougher enforcement - and it's why we are introducing a legally binding target to reduce storm overflows.

While we do not agree with the OEP's initial interpretations, which cover points of law spanning over two decades, we will continue to work constructively with the OEP on this issue.
An Environment Agency spokesperson said:
We welcome this investigation from the Office for Environmental Protection and we share their ambition to drive improvements in water quality.

We will always take action against companies that do not follow the rules or those that are deliberately obstructive. We have secured fines of over £150 million and are conducting our largest ever criminal investigation into potential permit non-compliance at sewage treatment works.
Defra and the Environment Agency will formally respond to the Information Notice in due course.
The government is taking comprehensive action to tackle storm overflows through its Plan for Water which sets out more investment, stronger regulation and tougher enforcement.
Further information on what storm overflows are and what the government is doing about them can also be found in our previous blog.
More investment
We have asked all water companies to provide actions plans for every storm overflow in England which we will publish shortly.
As part of the Plan for Water, over £2.2 billion of new, accelerated investment will be directed into vital infrastructure to improve water quality and secure future supplies, with £1.7bn of this being used to tackle storm overflows.
This is on top of our Storm Overflows Discharge Reduction Plan which sets stringent targets to protect people and the environment and will require the largest infrastructure programme in water company history - £56 billion capital investment.
Stronger regulation
We have set stringent targets for water companies to reduce storm overflows – driving the largest infrastructure programme in water company history of £56 billion over 25 years. This includes front-loading action in particularly important and sensitive sites, including bathing waters.
We are driving up monitoring and transparency so the public can see what is going on – we have increased the number of storm overflows monitored across the network from 7% in 2010, to 91% now, and with 100% expected by the end of the year.
We have given Ofwat new powers to toughen up rules on dividends so that people's bills never reward environmental damage.
We have trebled funding for Ofwat's enforcement capacity to hold water companies to account.
Tougher enforcement
We are holding water companies to account on a scale never seen before. Since 2015, the Environment Agency has concluded 59 prosecutions, securing record fines of over £150 million against water companies. The Environment Agency has also launched the largest criminal investigation into unpermitted water company sewage discharges ever at over 2,200 treatment works.
We are scrapping the cap on civil penalties and significantly broadening their scope to target a much wider range of offences. This is toughening our enforcement tools and expanding where regulators can use them. This will deliver a proportionate punishment for operators that breach their permits.