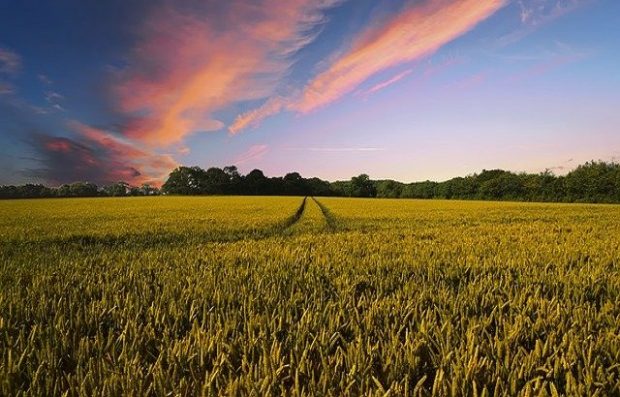 Yesterday was Back British Farming Day, where the government announced a package of measures to help people "buy British" and provide farmers with the cashflow they need to invest in their businesses – which have been widely among farming trade press, including Farmers Weekly and Farmers Guardian.
Addressing a parliamentary reception hosted by the NFU, the Food and Farming Secretary backed calls for industry-led action to signpost customers to 'buy British' when they shop online.
The government has also confirmed that farmers producing sustainable British food under our environmental land management schemes will be able to use them to help meet public procurement standards, benefiting our British farmers and allowing the public sector to benefit from more excellent British food.
Ahead of starting to accept applications for the Sustainable Farming Incentive on Monday 18 September, the government also confirmed that those who have a live agreement before the end of the year will receive an accelerated payment – worth 25% of the annual value of their agreement – in the first month of this agreement. This will help with cashflow and make sure that SFI works for farm businesses.
The scheme has been expanded and made more flexible in response to farmers' feedback – with no cap being placed on the number of farmers who can enter. It will pay farmers for taking actions that support food production, farm productivity and resilience, while protecting the environment. Thousands of farmers are set to benefit from the new accelerated payments this year.
Food and Farming Secretary Thérèse Coffey said:
This government will always back British farmers who produce some of the highest quality food in the world, contribute billions to our economy, and are the custodians of our countryside.

Today's announcements are acting on commitments made at the Farm to Fork Summit and driving forward our new farming schemes to deliver a profitable and sustainable food and farming sector that delivers for people and our planet now and into the future.
Farming Minister Mark Spencer said:
I continue to do all I can to support British farmers and growers and our flexible new farming schemes and continued investment in technology and automation are already delivering positive outcomes for domestic food production and the environment.

With another record year for Countryside Stewardship, it's great to see so many farmers signing up and getting involved. I will continue to work closely with the sector to take on board feedback to ensure our schemes work in the best possible way so farmers can run profitable and sustainable businesses into the future.