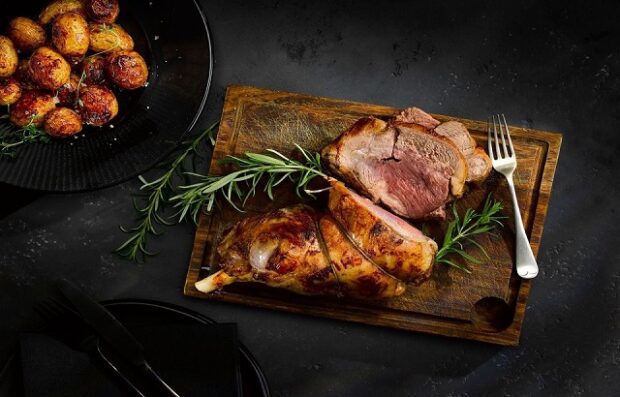 There has been widespread coverage today in the Guardian, the I, the Times, BBC News , Wales Online and multiple others across broadcast, print and online, of our announcement that Gower Salt Marsh Lamb has officially joined the club of UK's most iconic products. This food has now become the first to receive protected status after the end of the Transition Period.
Our new, independent Geographical Indication (GI) schemes were launched after the end of the transition period, and are designed to ensure that popular and traditional products from across the country can obtain special status to mark out their authenticity and origin. The schemes also offer intellectual property protection.
With the registration now complete, the meat produced from lambs born and reared on the Gower Peninsula in South Wales has gained full protection and recognition as a Protected Designation of Origin (PDO).
Food Minister Victoria Prentis said:
Our new GI schemes guarantee quality and excellence for food lovers at home and around the world.

I am really pleased to see Gower Salt Marsh Lamb gain protected status, and I can think of no better product to kick start our new scheme with.

We want people, at home and abroad, to be lining up to buy British. I would encourage producers from all around the UK to apply to the scheme, so that we can celebrate and protect more of our excellent local produce, and ensure it is given the recognition that it deserves.