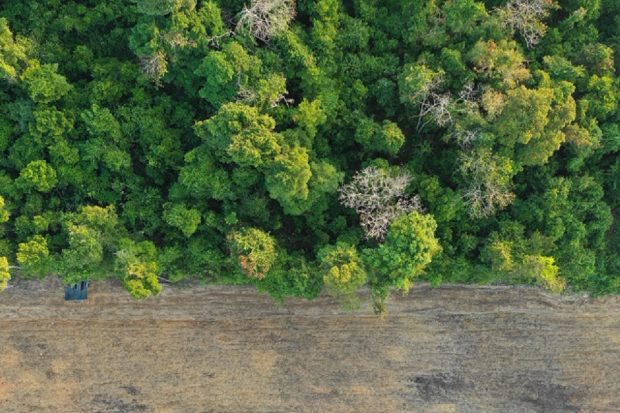 There has been coverage in the Independent criticising government pledges to Net Zero in the lead up to the UN climate change conference COP26 in Glasgow, particularly in relation to tree planting.
The statistics in question are the Forestry Commission's statistical reports on tree planting figures and woodlands, which cover the latest tree planting figures and an overview of our nation's trees and woodlands. The area of woodland in England at 31 March 2021 is 1,320 thousand hectares (10.1% of the country) – this is 2 thousand hectares more than last year's figure.
A Defra spokesperson said:
We are committed to trebling tree planting rates by the end of this Parliament. The Government's new landmark England Trees Action Plan will deliver unprecedented rates of tree planting, backed up by £500m of Nature for Climate funding and new flexible grants to provide greater financial incentives for farmers and landowners for woodland creation.

We are creating diverse treescapes across the country which will benefit wildlife, the environment and people's wellbeing.
In June we opened the England Woodland Creation Offer, a new fund offering increased payment rates for woodland creation, particularly where new woodlands will create additional benefits such as biodiversity and water quality. The newly published England Trees Action Plan aims to see the current planting trends for woodlands made up of mostly native broadleaf trees continue, given the additional benefits they provide for nature by supporting native insects, birds and other animals.
Planting and establishing more domestic trees will play an important role in supporting the green economy, levelling up rural areas and creating thousands of new jobs.