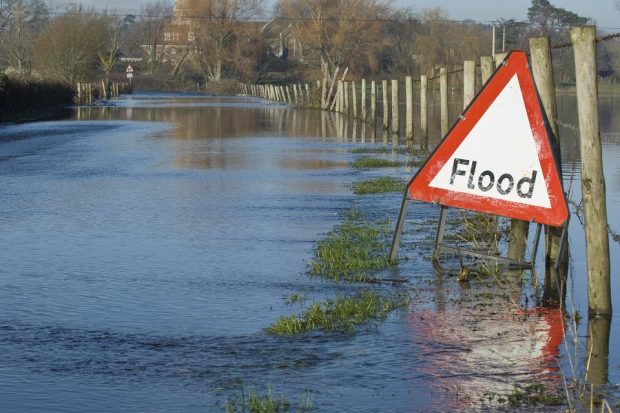 There has been significant media coverage in recent days following the catastrophic flooding that has brought devastation to multiple regions across western Germany and neighbouring countries in Europe, with water reaching levels reportedly not seen more than four times a century in some areas.
These events have naturally led to questions about government action on flooding and adaptation. Here are some key facts covering recent government action.
Flood and coastal defences
We have announced a record £5.2 billion investment between 2021 and 2027, building a further around 2,000 new flood and coastal defences in order to better protect 336,000 properties in England by 2027.
It follows more than 300,000 homes being better protected from the effects of climate change compared with 2015 thanks to a major investment from the Government of £2.6 billion. This long term programme of defence improvements (2015-2021) is projected to save the economy more than £30 billion in avoided damage over time of defence assets.
Alongside this, we have announced that up to £170m will be spent to accelerate work on shovel-ready flood defence schemes that will begin construction in 2020 or 2021, and a new £200m Flood and Coastal Resilience Innovation Programme, which will see 25 areas selected to pilot new and creative approaches to improve resilience to flooding and coastal change.
Wider flood action
Householders in flood-hit areas who install property flood resilience measures – such as flood barriers, air brick covers and flood resistant coatings on walls – could soon be able to obtain discounted insurance premiums, under new proposals.
Under the new plans, insured households that experience flooding would not only claim money to cover the damage caused, but could also receive additional funds to build back better and make their homes more resilient. The Government is due to respond to this consultation shortly:
The Government is also looking at changes to the flood funding formula to benefit frequently flooded communities, and ways to increase the uptake of property flood resilience measures so that homes and businesses are better protected.
In total there have been at least 23,000 publicly funded installations of property flood resilience measures since 2009. However, we are seeking ways to increase uptake across the country, alongside providing record funding for new flood and coastal defences.
Adaptation
Adaptation is rightly integrated throughout the policies and programmes of government. The second National Adaptation Programme (2018-23) is a cross-department collaboration, bringing together government's policies on managing climate risks in one place. The NAP includes actions in a broad range of areas, including the natural environment, infrastructure, people and the built environment, business and industry, and local government.
Examples of our actions to embed adaptation across government include:

Integrating climate science and research into planning and decision making across government. This includes UK Climate Projections 2018, developed with the Met Office.
Our flagship programme to tackle flooding and coastal erosion will invest £5.2bn to protect communities in the next six years.
Our Green Finance Strategy will boost adoption of the Taskforce on Climate Related Financial Disclosures (TCFD) framework, which includes adaptation/climate risk.
The £640m Nature for Climate Fund will protect, restore and expand habitats like woodlands and peat bogs. It is vital to tackle climate change, and adaptation, together.
The National Framework for Water Resources will help to manage water supply. This will help to make sure that water remains available during heat waves and droughts.
The government is also taking action to build resilience to climate change in the marine sector. We have published sensitivity assessments and set a gold standard for fisheries management. This includes a climate change objective in the Fisheries Act 2020.

Follow Defra on Twitter, and sign up for email alerts here.