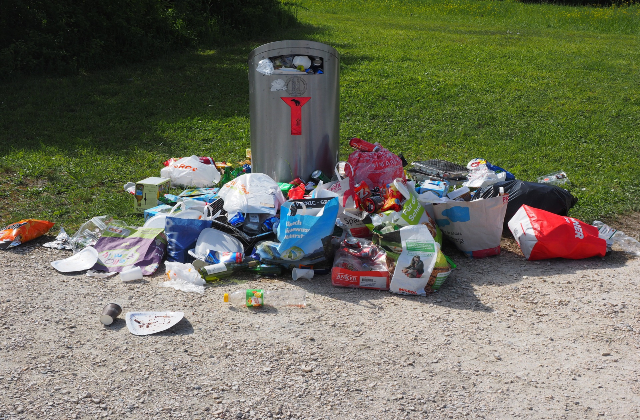 There has been widespread media coverage this week of litter being left in public spaces following the relaxation of coronavirus restrictions, with photos showing piles of litter left besides bins and waste scattered across green areas and beaches.
National outlets across print and online have been covering the issue, including the The Sun, Daily Mail, Daily Mirror, Daily Express, The Metro, the Evening Standard, ITV News and BBC News, as well as numerous local media outlets.
The Government is very clear on littering: It is careless and thoughtless. It blights our communities, spoils our countryside, harms our wildlife and wastes taxpayers' money to clean it up.
Councils have the power to issue on-the-spot fines for up to £150 for littering and can also them to the owners of vehicles from which litter is thrown. We need everyone to play their part by binning their litter or taking it home with them.
Environment Minister Rebecca Pow said:
Our green and open spaces are there for everyone to enjoy and are home to precious wildlife. Everyone has a part to play in acting responsibly and keeping these areas clean.

Please make sure to bag up your waste and bin it. If the local bins are full, please take your waste home with you.
Keeping the country's streets clean cost local councils around £700 million a year. Much of this is because of avoidable litter, and this is money that could be better spent in the community.
To help tackle litter, we are committed to introducing a Deposit Return Scheme for drinks containers where people will be incentivised to recycle their bottles and cans. Every year, UK consumers go through an estimated 14 billion plastic drinks bottles, nine billion drinks cans and five billion glass bottles, many of which are littered. Defra has launched a public consultation to set out detailed proposals for how the scheme could operate, and we plan to announce final details later this year.
Today we have also launched the new Countryside Code, which emphasises the importance of taking waste home if there are no bins available whilst outdoors, and the "Keep it, Bin it" anti-litter campaign, which is supported by Defra, encourages people to dispose of their litter responsibly and to keep hold of their rubbish until they find a bin.
Our partner WRAP has also published its 'Right Bin in the Right Place' guidance for local authorities and Business Improvement Districts in England on the provision of litter bins, and in support of this, they have also opened a scheme for local authorities in England to apply for grants of between £10,000 and £25,000 to purchase new litter bins. In total, 44 applications were approved, worth almost a million pounds.