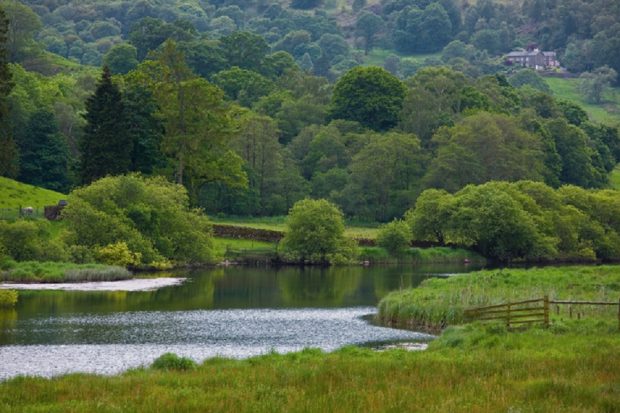 Yesterday (31 March), the Environment Agency published the Event Duration Monitoring (EDM) data for 2020, which tracks the operation of storm overflows, leading to coverage in the Guardian, Times and other outlets.
This data has always been available by information request, but following the commitment made by the Storm Overflows Taskforce to increase the transparency and accessibility of this data, it's now available on GOV.UK.
This year the data shows:
There has been a significant increase in the number of overflows being monitored – this now stands at 12,092.
The average spill number has stayed roughly the same from 2019 – and has slightly gone down from 35 to 33.
The total number of spills in 2020 was 403,171, compared to 292,864 in 2019. This increase is due to the higher number of overflows being monitored.
The Environment Agency has separately blogged about why storm overflows are still in use and why increased monitoring is fundamental to understanding and improving the environment.
This follows an announcement from the government on Monday that new measures to reduce harm from storm overflows will be made law.
Environment Agency Chief Executive Sir James Bevan said:
Storm overflows are designed to discharge diluted sewage to rivers or the sea at times of heavy rainfall to prevent it backing up into homes and streets. But a growing population and climate change means they will discharge more often.

The Environment Agency is working actively with the water companies to ensure overflows are properly controlled and the harm they do to the environment stopped.

Increased monitoring and reporting of storm overflows is part of the solution. It means everyone can see exactly what is happening, and will help drive the improvements and future investment that we all want to see, with £1.1billion of investment already planned for the next four years.

Monitoring of the sewerage network has increased 14-fold in the last five years - from 800 overflows monitored in 2016 to more than 12,000 in 2020. In the next four years water companies will undertake 800 investigations and 798 improvement schemes to storm overflows. The Storm Overflows Taskforce is also looking into further ways that we can reduce the harm from these overflows.
Environment Minister Rebecca Pow said:
As Environment Minister I have pledged to take action on storm overflows, confirming earlier this week that we will be putting measures in legislation to help reduce discharges into our rivers.

We are working together with regulators, NGOs and the water industry through our Storm Overflows Taskforce to accelerate progress on this issue, and water companies know that they have a duty to avoid pollution. Increased monitoring, transparency and openness are key to driving the necessary improvements.

The issue of healthy rivers also goes wider than storm overflows. Better farming practices and action at home to avoid sewers getting blocked with plastic waste or fats, oils and greases will help ensure we have cleaner rivers and a better environment for all.