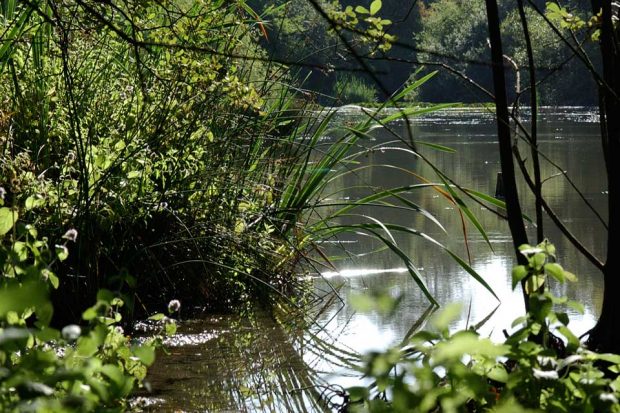 There is extensive coverage today in the Daily Telegraph , The Daily Express, Sky News, BBC News, the Yorkshire Post  and Eastern Daily Press of our £150 million Flood and Coastal Resilience Innovation Programme to improve resilience to flooding and coastal change in 25 areas across England through new and creative approaches. Environment Minister Rebecca Pow has also conducted a series of interviews with local radio stations across the BBC.
The pioneering projects, led by local authorities and delivered over the next six years, and include apps alerting residents to flooding, permeable road surfaces to improve drainage and schemes to protect vital sand dune beaches.
Environment Minister Rebecca Pow said:
We're investing a record £5.2 billion in 2,000 new flood and coastal defences over the next six years – but with the effects of climate change already being felt it's vital that we combine this with long-term approaches to improve communities' resilience.

These 25 projects will not only help to inform future approaches to prepare communities for flooding and coastal change across the country, but also help reinforce the UK's position as a world leader in innovation and new technology as we build back better.
Emma Howard Boyd, Chair of the Environment Agency said:
The innovation programme is extremely exciting as it begins to put new aspects of the national flood and coastal erosion risk strategy to the test. What we learn will inform our approach to the climate crisis in the coming decades and it's something to tell our international partners about at COP26.

I'm particularly interested in the projects that test the ability of nature-based projects to generate revenue. If successful, these could be scaled up by private finance around the world, helping to prepare for climate shocks, restore nature and create jobs.

The funding is in addition to the government's record £5.2 billion investment in new flood and coastal defences to better protect 336,000 properties across England by 2027. The 25 areas have been selected following an expressions of interest process managed by Defra and the Environment Agency and assessed by an independent expert panel.
Additional funding will be used to support the development of adaptation pathways in the Thames and Humber Estuaries, Yorkshire and the Severn Valley, to help plan future investment in flood and coastal resilience.