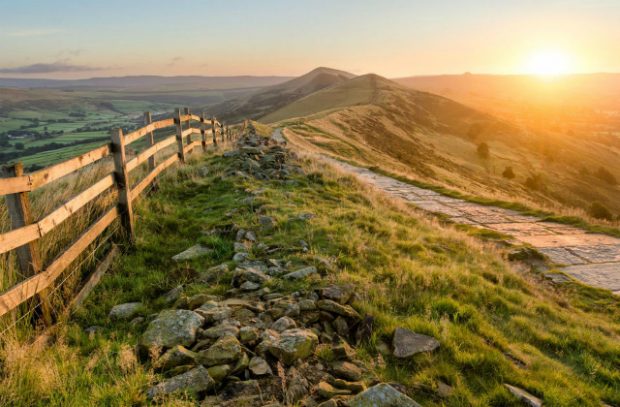 The launch of Natural England's new version of the Countryside Code generated widespread national coverage in the Daily Telegraph, The Times, Daily Mail, I News, Independent, Express , Sky News, the Observer, Evening Standard and Press Association. Extensive regional coverage also appeared in outlets including the Yorkshire Post, Western Daily Press, Yorkshire Daily Press, Eastern Daily Press and Reading Chronicle, amongst others.
Natural England's Chair Tony Juniper launched the refreshed code with broadcast interviews on Times Radio, LBC, TALK Radio, Farming Today and on multiple BBC regional radio shows. He also appeared in a package on BBC's the One Show on Thursday 1 April and was interviewed by The Times and Daily Telegraph. Natural England's chief executive, Marian Spain, was interviewed by BBC Radio 5 Live, and for a piece in the Daily Mail.
On television and online, the announcement was covered by BBC News Channel, Sky News Channel and ITV News at 10pm. A piece has also appeared on Newsround, featuring an interview with a Young Ranger on the importance of observing the Code.
This update to the Code - the first in over a decade - has been shaped by nearly 4,000 stakeholder responses to an online survey, which sought views on best practices for visiting the countryside and protecting the natural environment.
Changes include advice on creating a welcoming environment, for example by saying hello to fellow visitors; clearer rules to underline the importance of clearing away dog poo; staying on footpaths; and not feeding livestock. It also provides advice on how to seek permissions for activities such as wild swimming.
Natural England Chair Tony Juniper said:
The Countryside Code has been providing an excellent guide for people on how to get out and enjoy the outdoors safely for over 70 years.
With more people than ever before seeking solace in nature, this refresh could not come at a more crucial time. We want everyone to be aware of the Code, so people of all ages and backgrounds can enjoy the invaluable health and wellbeing benefits that nature offers, while giving it the respect it deserves.
Rural Affairs Minister Lord Gardiner said:
With so many people visiting the countryside, the Countryside Code has never felt more relevant. Crucially it now covers all green spaces, waterways, the coast and even parks in towns and cities, so that everyone, as we lift restrictions, can enjoy a greener future.
I'd like to thank Natural England and all the many stakeholders who helped shape this updated version. It is an excellent guide and I urge visitors to nature – old and new - to follow its advice.
As part of this announcement, Natural England are also setting up a long-term Countryside Code campaign to increase awareness of the Code through 2021 and beyond. The campaign will focus on encouraging behavioural change amongst public audiences to act responsibly when visiting outdoors, by respecting those who manage the land and adhering to the Code.
The updated Countryside Code can be viewed here.
Follow Defra on Twitter, and sign up for email alerts here.