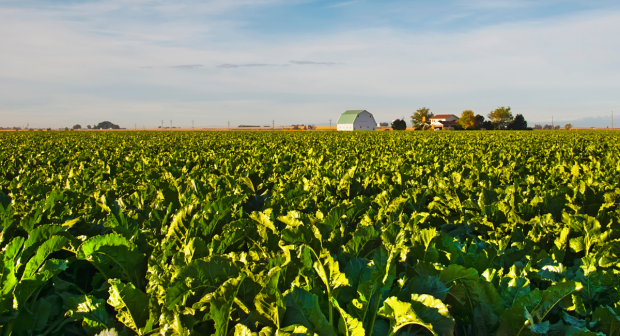 There has been coverage this morning in the Guardian, BBC News Online, Farmers Weekly and Farmers Guardian following yesterday's news that the emergency authorisation of a neonicotinoid pesticide treatment on this year's sugar beet seed will not be used due to the fact that the risk threshold set by Defra has not been met.
In some cases it has been incorrectly reported that Defra has gone back on an earlier decision to approve the use of the pesticide on this year's sugar beet seed. This has not been the case as Defra attached a number of  strict conditions to the application, including a strict threshold for use, to ensure that this pesticide would only be used as a last resort where the yellow beet virus could not be controlled by any other reasonable means.
For this emergency authorisation, at least 9% of this year's national sugar beet crop needed to be projected to have been at risk of the Yellow Beet Virus for the threshold to be met. Due to the recent cold weather, the threshold for use of Crusier SB was not met and so treatment will not be used on this year's seed.
Environment Secretary George Eustice said:
The emergency authorisation required for a neonicotinoid in sugar beet is a great example of the precautionary approach in action.

Authorisation was granted with strict conditions including only allowing application if the weather conditions over the winter led to a problem with aphids. In the event, that pest threshold was not passed so this seed treatment will not be used this year.
Strict conditions also included reduced application rate, prohibition on any flowering crop being planted in the same field where the product has been used within 22 months of sugar beet and a prohibition on oilseed rape being planted with 32 months of sugar beet.
Protecting pollinators is a priority for this Government, and the UK is a world leader in developing greener farming practises and upholds the highest standards of environmental and health protection.
The government recently ran a consultation on the National Action Plan for the Sustainable use of Pesticides which sets out the ambition to further minimise the risks and impacts of pesticides to human health and the environment and is considering the responses.