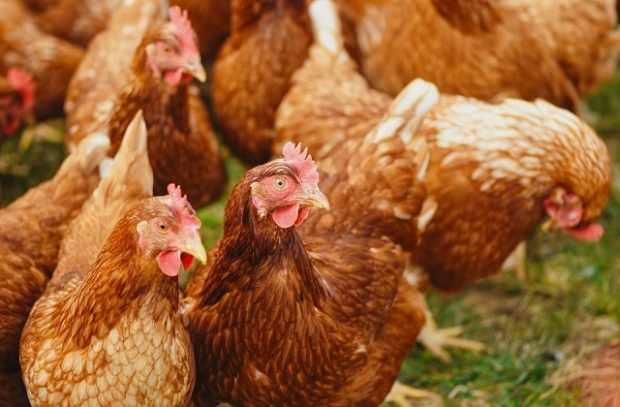 There was coverage over the weekend including in BBC News Online, the Independent, Guardian, Sunday Express, Sunday Mirror, The People,  Daily Mail, the i and Sky News of new measures to help protect poultry and captive birds, following a number of cases of avian influenza in both wild and captive birds in the UK.
The new housing measures, which will come into force in England, Scotland and Wales on 14 December, mean that it will be a legal requirement for all bird keepers to keep their birds indoors and to follow strict biosecurity measures in order to limit the spread of and eradicate the disease.
Public health advice is that the risk to human health from the virus is very low and food standards bodies advise that avian influenzas pose a very low food safety risk for UK consumers, and it does not affect the consumption of poultry products including eggs.
Government Chief Veterinary Officers are encouraging bird keepers to use the next 11 days to prepare for new housing measures, including taking steps to safeguard animal welfare, consult their vet and where necessary put up additional housing.
A joint statement from Great Britain's three Chief Veterinary Officers said:
We have taken swift action to limit the spread of the disease and are now planning to introduce a legal requirement for all poultry and captive bird keepers to keep their birds housed or otherwise separate from wild birds.

Whether you keep just a few birds or thousands, from 14 December onwards you will be legally required to keep your birds indoors, or take appropriate steps to keep them separate from wild birds. We have not taken this decision lightly, but it is the best way to protect your birds from this highly infectious disease.
For more advice and regular updates on the latest situation, visit Governments' avian flu pages: in England, Scotland, Wales and NI.