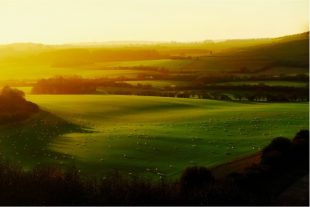 There was an opinion piece in the Edinburgh Evening News last night from Dr Richard Dixon, Director of Friends of the Earth Scotland, discussing his concerns around over how our high food and environmental standards will be maintained within future trade deals.
The UK Government has been absolutely clear that it will never sign trade deals that leave the UK worse off, and that includes anything that compromises on our high environmental protection, animal welfare and food standards. We are a world leader in these areas and that will not change.
Chlorinated chicken and hormone injected beef are already illegal in the UK, and cannot be imported here. This will be retained through the EU Withdrawal Act and enshrined in UK law at the end of the transition period.
Insisting we only trade with countries who meet our high production standards would create a huge and unprecedented barrier to trade.
It would go well beyond existing EU rules and mean that we couldn't import goods like tea, coffee and bananas and other products from developing countries. This would hurt developing economies, UK consumers, and UK businesses.
British produce is renowned for its quality and is highly competitive in the global marketplace. We want trade deals that open new opportunities for farmers to sell their brilliant products – including to some of the world's biggest consumer markets in the Americas and the Pacific – while protecting British agriculture and its high standards. That's why the Department for International Trade has established the Trade and Agriculture Commission to advise the government on trade policies that should be adopted in order to strike this balance. If we don't think a deal achieves that, we will walk away.
This Commission is a highly expert representative body who will drive a positive agenda for the agriculture sector. The knowledge and experience of its members – drawn from retailers, farming unions, hospitality and environmental bodies and those representing consumers from across the UK – will ensure that the advice in the Commission's report will be expert, representative and robust – and the government will listen.
Ministers have fully committed to taking the findings of the Commission very seriously. We recognise and value the expertise the Commission will provide.
In addition, the Food Standards Agency and Food Standards Scotland will continue to provide independent advice to make sure all food imports comply with our high standards. Decisions on these standards are separate from any trade agreements.
Our robust and transparent scrutiny arrangements go further than many other Parliamentary democracies, with MPs able to block deals they don't agree with and fully scrutinise each deal so the government is held to account on its promises to British farmers.