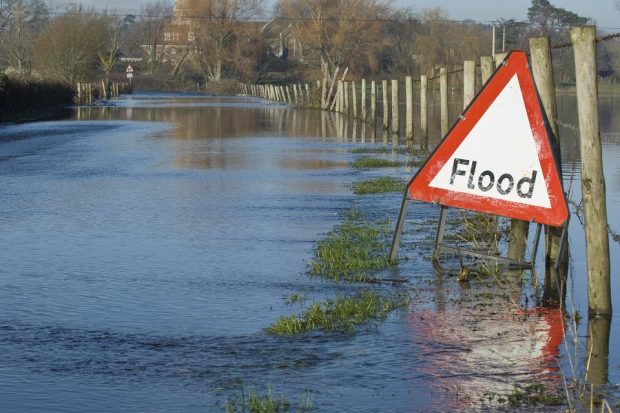 Environment Secretary George Eustice and Environment Minister Rebecca Pow have reaffirmed the government's commitment to do everything it can to protect communities in Yorkshire through this winter and beyond, working with MPs and local authorities.
The meeting, attended by ministers, officials, the Environment Agency (EA), MPs, and representatives from local councils in South Yorkshire, allowed for reflection on the flooding which hit the area in November 2019, and for discussion on ways to better protect communities in the future.
Speaking following the meeting, Environment Secretary George Eustice said:
I would like to thank everyone for their positive and productive contributions to today's meeting. In particular, I want to thank Dan Jarvis for his work on behalf of those affected by last winter's flooding through what has been a difficult last six months for everyone, especially for those still not back in their homes

Since 2015, we've invested more in flood defences in Yorkshire than any other region – £496 million in total, better protecting more than 66,000 properties. Despite the pandemic, recovery from last year's floods has also been continuing at pace.

Looking ahead, we recently confirmed a record level of investment in flood and coastal defences to £5.2 billion up to 2027. The Environment Agency will decide where this money is allocated depending on where it will protect the most properties, and I know that Dan Jarvis' ambitious plan for the South Yorkshire region will be considered as part of that.

Through all of this, the involvement of communities, and the local MPs and local authorities who know them best is key, which is why both Defra and the Environment Agency will continue to work closely with all those attending today's meeting – and others – to do all we can to protect communities in Yorkshire through this winter and beyond.
Oliver Harmar, Yorkshire Area Director of the Environment Agency, said:
Today's meeting demonstrated the shared desire of everyone to do everything we can to prevent a repeat of last year's flooding.

Since the floods in November 2019, the Environment Agency has checked more than 400 miles of flood defence embankments across South Yorkshire and identified over 100 individual repairs that are required at a cost of £12.8 million, protecting around 6,000 properties. This is part of a £32 million package of repair works across Yorkshire.

Environment Agency staff have been working tirelessly with communities across Yorkshire to prepare the region for the coming winter, repairing defences damaged by last year's storms and ensuring that temporary measures are in place where repairs cannot be completed in time.

In the longer term, we will continue to drive investment to those areas which are most at risk, building on the 337 separate flood defence projects that we have built to better protect 66,000 properties in Yorkshire in the last six years, including taking a catchment-wide approach and using nature-based solutions to reduce flood risk across the region.
The following months will see the start of the implementation of the government's record £5.2 billion investment in flood defences across England. The Environment Agency will be working with local MPs and councils to discuss where this money can be best invested in Yorkshire.
Defra will also be publishing further details of the £200m flood resilience innovation programme, which was announced in July. This will allow local areas from across the country to bid for funding to improve the resilience of local communities.