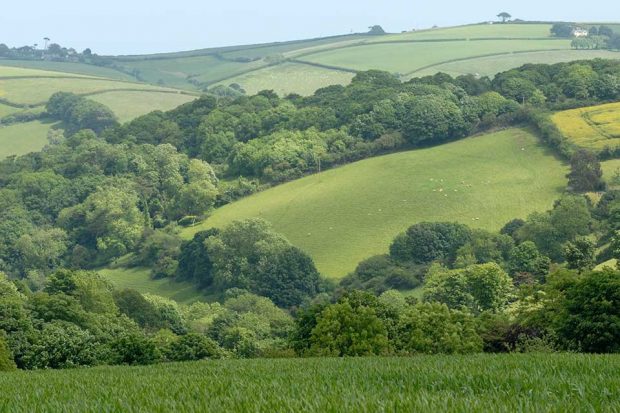 There is coverage in today's Guardian of the UK and England Biodiversity 2020 indicators, which were published yesterday.
The indicators look at the health of our environment, including protected areas, habitat connectivity, marine pollution, air quality, and wildlife.
The Guardian reports the government is falling short on half its long-term biodiversity targets as wildlife continues to decline. It also suggests public sector investment in conservation has fallen by a third in five years.
A Defra spokesperson said:
Today's statistics highlight some positive signs for our environment and wildlife, such as the contribution of UK forests to mitigating climate change and the increase in many of our bat populations.

However, there remain huge ongoing pressures on the country's biodiversity and many of our native species are in decline, which is why we must continue to act to restore and enhance nature. The government has created over 350 marine protected areas; pledged new funding, including our £640m Nature for Climate Fund; and is bringing forward the landmark Environment Bill which sets the framework for introducing legally binding targets for biodiversity.
In the last 12 months we have taken significant steps forward in delivering our environmental commitments outlined in our 25 Year Environment Plan. We have brought forward the first Environment Bill for more than 20 years to help leave the environment in a better state than that in which we found it. The Bill, alongside our strengthened Agriculture and Fisheries Bills, sets a new legal foundation for government action to improve the environment.
Last month the Prime Minister committed to protect 30% of UK land by 2030. In England, we will improve the value for biodiversity of our existing protected sites and landscapes, and extend them or identify other effective conservation measures by over 400,000 hectares, the size of the Lake District and South Downs national parks combined.
The UK is also at the forefront of marine protection with 357 Marine Protected Areas (MPAs) protecting 36% of UK waters. Combined with the Overseas Territories (OTs) being on track to protect four million square miles of ocean, UK and OT waters will reach 60% MPA coverage by the end of 2020.
We announced new funding at Budget this year: up to £25m Nature Recovery Fund and £640m Nature for Climate Fund, and also recently launched a £40m Green Recovery Challenge Fund to kick start environmental renewal whilst retaining a range of jobs in England.
We are developing a new Environmental Land Management scheme that will reward farmers and land managers for delivering environmental public goods as set out in the 25 Year Environment Plan, including thriving plants and wildlife, and are taking steps to broaden the funding base and encourage private and third sector investment in the natural environment, including through mandating biodiversity net gain in planning and development, through the Environment Bill.