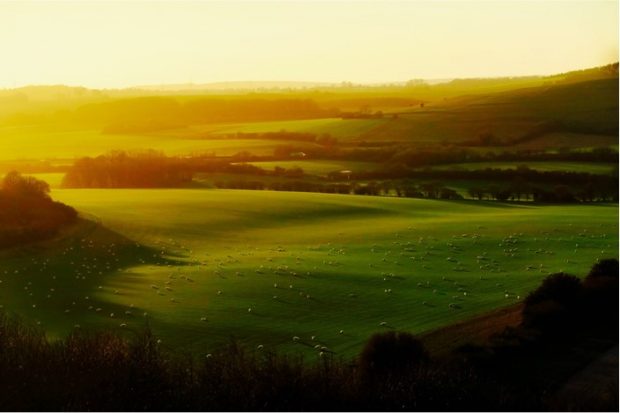 There has been further coverage this morning and over the weekend on the calls for MPs to vote for amendments to the Agriculture Bill which would enshrine our high standards and strengthen the powers of the Trade and Agriculture Commission when it returns to the House of Commons tonight. This was covered in the Guardian, BBC News, the I, the Daily Mirror, the Financial Times, the Daily Mail, the Independent, the Mail on Sunday and the Yorkshire Post.
This follows last week's coverage in the Daily Mail, the Telegraph, the Financial Times, the Times, Farmers Guardian, Yorkshire Post and Western Morning News, as well as an opinion piece from celebrity chef Jamie Oliver in the Times.
During the Agriculture Bill's journey through Parliament, this government has been clear that it will not compromise on our high environmental protection, animal welfare and food standards.
A government spokesperson said:
This government has been clear it will not sign a trade deal that will compromise on our high environmental protection, animal welfare and food standards, and claims to the contrary are unhelpful scaremongering. We are a world leader in these areas and that will not change.

Chlorinated chicken and hormone injected beef are not permitted for import into the UK. This will be retained through the EU Withdrawal Act and enshrined in UK law at the end of the transition period.

The government is focused on getting trade deals that protect and advance the interests of our farmers and consumers. If a deal isn't the right one, we will walk away.
While the government is unable to say Parliament would never be able to change food safety legislation, as no government can legally tie a future government's hands, we have made the position of this government, and the continuation of these bans in UK law, very clear.
The Department for International Trade has established the Trade and Agriculture Commission to advise the Government on trade policies that should be adopted to secure opportunities for UK farmers, while ensuring the sector remains competitive and that animal welfare and environmental standards in food production are not undermined.
This Commission is a highly expert representative body who will drive a positive agenda for the agriculture sector. The knowledge and experience of its members – drawn from retailers, farming unions, hospitality and environmental bodies and those representing consumers from across the UK – will ensure that the advice in the Commission's report will be expert, representative and robust – and the government will listen.
Ministers have fully committed to taking the findings of the Commission very seriously. We recognise and value the expertise the Commission will provide.
In addition, the Food Standards Agency and Food Standards Scotland will continue to provide independent advice to make sure all food imports comply with our high standards. Decisions on these standards are separate from any trade agreements.