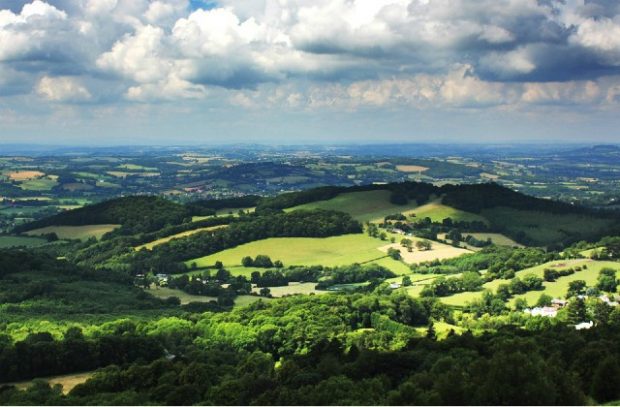 There has been coverage in The Times, the Guardian, The i and multiple regional outlets today (14 September) of an RSPB report claiming that efforts to protect British wildlife have suffered a "lost decade" because of a failure by the government to meet agreed UN 'Aichi' Biodiversity Targets.
The coverage notes that the government's conservation budgets are increasing, but the RSPB claims they were cut by nearly 30% between 2012 and 2018.The RSPB has also claimed that the government has provided misleading figures on the amount of land in Britain where wildlife is protected and a flawed estimation of how vulnerable species are faring.
The government has made significant progress with the biodiversity targets set out at Aichi in 2010. This includes expanding the area of our protected sites network, investing significantly in the restoration of peat and woodland ecosystems, and leading the fight against marine plastic pollution. Furthermore, in 2018 the government launched a review of the nation's National Parks and Areas of Outstanding Natural Beauty (the Glover review) specifically to examine how protected landscapes could do more for biodiversity.
A Defra spokesperson said:
We are committed to a greener future, which is why we are leading the world by setting ambitious goals for nature and biodiversity in our landmark Environment Bill as well as introducing new ways to reward farmers for protecting the environment and investing £640 million in the Nature for Climate Fund.

Furthermore we remain the first major economy to legislate for net zero, and as we build back greener from the coronavirus pandemic we are committed to shaping a cleaner and more resilient society.
In the last 12 months we have also taken significant steps forward in delivering our environmental commitments outlined in our 25 Year Environment Plan. We have brought forward the first Environment Bill for more than 20 years to help leave the environment in a better state than that in which we found it. The Bill, alongside our strengthened Agriculture and Fisheries Bills, sets a new legal foundation for government action to improve the environment.
The UK is committed to playing a leading role in developing an ambitious and transformative post-2020 framework for biodiversity under the Convention on Biological Diversity (CBD), reflecting the scale and urgency of the necessary actions to halt and reverse biodiversity loss within a generation and contribute to tackling climate change.