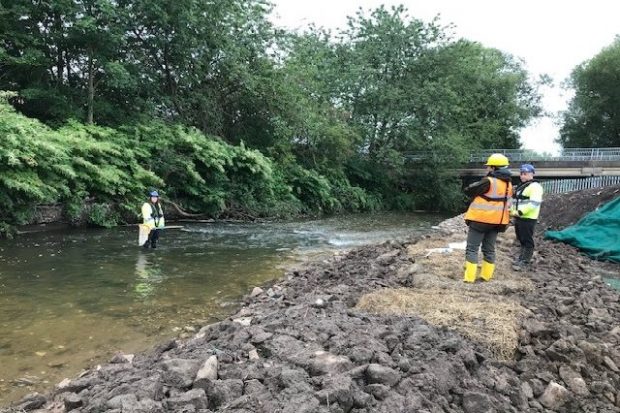 Last night's BBC Countryfile featured a project on the River Trent being managed by a partnership between the Environment Agency (EA) and Staffordshire Wildlife Trust (SWT).
This project will see part of the River Trent diverted through the Victoria Ground, which was the home ground of Stoke City football club from 1878 until 1997.
Matt Lawrence, project manager for the EA, was interviewed to explain how the work will see a once heavily polluted stretch of England's third longest river transformed into a naturalised channel.
The existing concrete river channels were built during the Industrial Revolution in the nineteenth century to carry away sewage entering the river, and these concrete channels today still lack habitats for wildlife.
The diversion, which means the river is being moved along the edge of the old football ground and linking to a healthier stretch of river 500ms away, is already paying dividends. Countryfile showed biodiversity officer Jess Andrews finding mayfly larvae and bullheads in the much clearer waters at the lower end of the diversion site.
Richard Guy, project manager for SWT, also explained how tree roots in the newly created river banks are being used to provide habitats for small fish and mammals.
Learn more about the work, which is part of the SUNRISE project, and watch the episode of Countryfile (from 18:05).