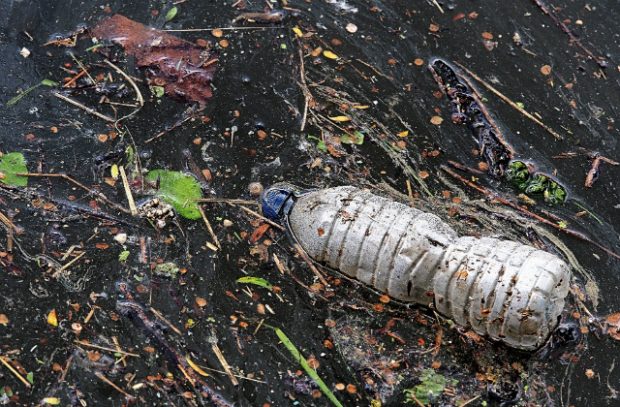 As the coronavirus restrictions have been relaxed in recent weeks, there has been increasing media coverage of littering in green and open spaces as people start to use them again.
In recent days the Guardian, the Daily Mail, The Sun, the Daily Telegraph, the Daily Express and Daily Mirror have covered the scenes of litter being left on beaches, in towns and around the countryside. This also follows a recent plea from the National Trust to the public asking them to use disposable barbecues responsibly and to take litter home with them.
The Government is also very clear on littering: It is careless and thoughtless. It blights our communities, spoils our countryside, harms our wildlife and wastes taxpayers' money to clean it up.
Councils have the power to issue on-the-spot fines for up to £150 for littering as well as issue owners of vehicles where litter is thrown out with penalty charge notices. But we need everyone to play their part by binning their litter or taking it home with them.
Environment Minister Rebecca Pow said:
I am dedicated to tackling littering in our communities, which not only spoils the countryside and harms wildlife, but also poses a real risk to human health.

The noticeable increase in litter is very concerning and I would urge everyone to play their part by taking their litter home and disposing of it in the correct manner.
Last week, Minister Pow and Local Government Minister Simon Clarke also wrote a letter to councils, encouraging them to re-open Household Waste and Recycling Centres to reduce the risk of fly-tipping.
As highlighted by our recent Litter Composition Report, 75% of litter volume stems from drinks containers. To combat this scourge and increase recycling rates, we have already consulted on a deposit return scheme (DRS) for single-use drinks containers. The DRS will be legislated for through our landmark Environment Bill and is subject to further consultation. We also have our national 'Keep it, Bin it' anti-litter campaign in partnership with environmental charity Keep Britain Tidy to make littering culturally unacceptable within a generation.
We applaud those who want to tackle this problem by litter picking – either alone or through organised picks. As per the current coronavirus restrictions which permit unlimited outdoor activity, members of the public can carry out voluntary litter-picking with members of the same household or with five other people while maintaining a distance of at least two metres. At this time, organised litter-picks involving people from multiple households should not be arranged or attended.