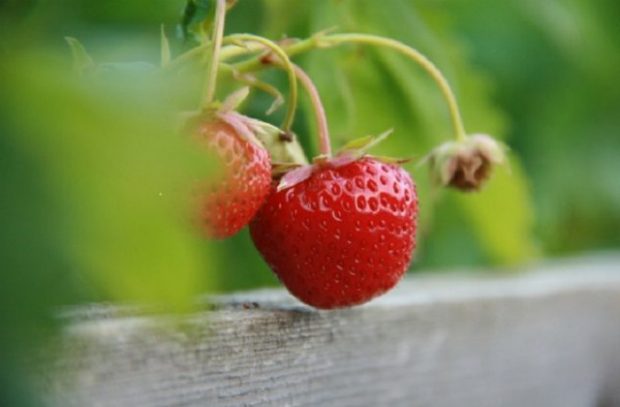 There has been coverage in the Financial Times this morning of the recruitment push needed to enlist the tens of thousands of workers necessary to bring this year's harvest home. While the piece claims that time is "running out", there are actually several weeks to go before many farmers and growers need workers to help with the harvest, and we've seen an encouraging response to industry's recruitment campaigns.
Every year we speak to industry about the British harvest season and whether they have the workforce they need to bring in fresh produce, including soft fruits and salads, during the spring and summer months.
This year the demand for seasonal workers in April and early May is currently being met, as the harvest has just begun, but we know that demand will rise from June onwards and many more jobs will need to be filled on farms across Great Britain.
The Environment Secretary addressed this issue while speaking at the daily press conference on Sunday (26 April), saying:
We are working with industry to identify an approach that will encourage those millions of furloughed workers, in some cases, to consider taking a second job helping get the harvest in in June. It's not an issue at the moment since the harvest has barely begun, but we do anticipate there will be a need to help recruit staff for those sectors in the month of June.
There are already a number of recruitment efforts underway and we have been working closely with farmers and agricultural labour recruiters over the last few weeks to encourage them to upload vacancies available throughout the harvest period to the Government's Find A Job portal and the Pick for Britain website. This information hub also offers guidance on how to get into farm work this year and brings the locations and details of available jobs and recruiters into one place.
Interested parties should continue to check these websites regularly as they will continue to be updated with new opportunities as the demand for fruit and vegetable pickers grows over the coming months. British workers will continue to have the opportunity to make some extra money by helping to feed the nation right up until the autumn months.
The Government has also confirmed that those who have been furloughed from their jobs due to the coronavirus and who are contractually allowed to work for another employer can take on this seasonal work while continuing to receive 80% of their salary from the government and we encourage as many people as possible to sign up.
Industry best practice guidance is available for growers to help ensure workers are safe and protected in their roles during the pandemic.