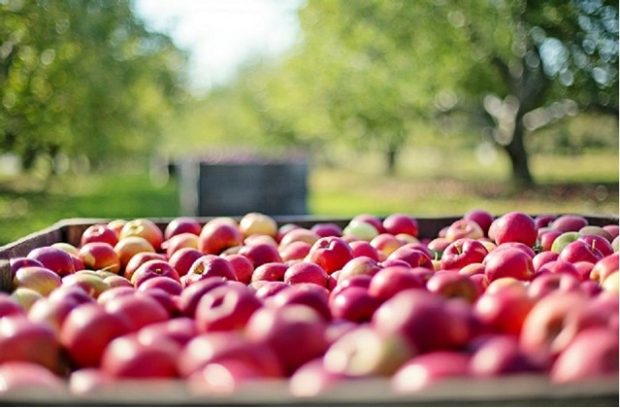 There has been widespread coverage this morning in BBC News, Sky News, the Daily Telegraph, the Daily Mail, the Evening Standard, the Guardian, the I, the Sun and the Express of the Environment Secretary's comments yesterday on the need for more British workers to take up seasonal agricultural work from June.
The Government has confirmed that those who have been furloughed from their jobs due to the coronavirus and who are contractually allowed to work for another employer can take on this seasonal work while continuing to receive 80% of their salary from the government.
Thousands of jobs will need filling on farms across the country from June onwards as we start to reach peak strawberry and salad season alongside other major fruit and vegetable harvests in this country.
Workers have the opportunity to make some extra money, while doing an invaluable service to this country by helping to get British food on people's plates this summer.
Over the past few weeks, farmers and agricultural labour recruiters have been uploading jobs to the Government's Find A Job portal and the Pick for Britain website, which offers guidance on how to get into farm work this year and brings the locations and details of available jobs and recruiters into one place. Farmers have been uploading adverts to the Find a Job portal over the last week with many new jobs added for upcoming agricultural work.
Interested parties should continue to check these websites regularly as they will continue to be updated with new opportunities as the demand for fruit and vegetable pickers grows over the coming months.
Industry best practice guidance is available for growers to help ensure workers are safe and protected in their roles during the pandemic. 
Follow Defra on Twitter, and sign up for email alerts here.