Committee on Climate Change land use report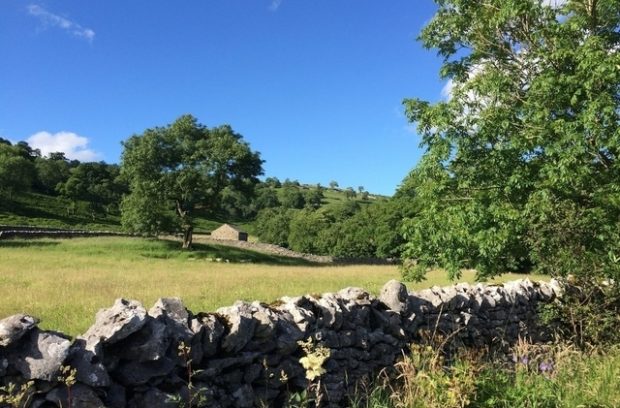 There is widespread coverage this morning on a new Committee on Climate Change report which recommends changes in land use to help the UK reach net zero by 2050.
The wide-ranging report argues more needs to be done to reform land use in the UK, including planting more trees to store carbon, protecting and restoring peatlands, and encouraging low-carbon farming practices.
As the report acknowledges, leaving the EU represents a unique opportunity for the UK to tackle climate change through changes in land use, which is why our Agriculture Bill will reward farmers and landowners for delivering 'public goods' - including mitigation and adaption to climate change - and will be pivotal to our world-leading target of net zero carbon emissions by 2050.
We've also committed to planting up to 30,000 hectares of trees per year by 2025, helping to remove carbon dioxide from the atmosphere, and have set out our priority to protect and restore peatlands.
Coinciding with the release of the report, the chairs of England's three environmental bodies – the Environment Agency, Forestry Commission, and Natural England – have set out their joint vision to tackle the climate and biodiversity emergencies.
The landmark commitment will see the three bodies work together to deliver nature-based solutions to climate change. They will also use their collective voices to push for action across the UK and abroad, supporting the government to ensure that an ambitious vision on nature recovery is part of the agenda at COP 26 in November.
Emma Howard Boyd, Chair of the Environment Agency, said:
As we're seeing with tragic bushfires in Australia and some of the extreme weather in the UK over the past few years, the climate emergency can no longer be underestimated. We must do everything we can to not only tackle climate change, but also adapt to its impacts, including the increased risk of drought and flooding here in the UK.

Building hard flood and coastal defences will always be important, but as our draft FCRM strategy shows, natural solutions like restoring wetlands to store flood water and planting trees to hold water in the soil will play an increasingly important role in the future – all whilst taking carbon dioxide out of the atmosphere.

2020 must be a year of ambitious climate action both at home and across the globe, and it's only by working together and agreeing collective action that we can both deliver net zero and adapt to the climate future.
Tony Juniper, Chair of Natural England, said:
In meeting the climate change emergency it will be vital to reduce emissions from power, heating and transport. It is equally important, however, that we combine these efforts with plans for the protection and recovery of the natural environment.  Given the scale of the challenge, a joined-up approach that embraces nature's recovery is not an optional extra, but must be central to the whole plan, to both catch carbon and to help us adapt to what are now inevitable climate change impacts.

The good news is that restoring of peatlands, the reestablising of forest cover, and the renaturalising of the coast will deliver multiple additional benefits for the country, including for our wildlife and collective health and wellbeing.

And just as individual organisations cannot deliver the scale of change needed on their own, neither can individual nations, which is why we must seize the opportunity of COP26 in Glasgow to agree ambitious global action with nature based solutions at its heart.
Sir Harry Studholme, Chair of the Forestry Commission, said:
Public interest in trees has never been higher. The climate emergency has highlighted the role forests play in absorbing carbon dioxide, while we also remember the breadth of their benefits. They provide homes for birds and other wildlife, help to retain water in the soil to reduce flood risk, offer sustainable and profitable timber supplies and provide huge benefits for our health and wellbeing.

We are encouraging farmers and land managers to invest in tree-planting, and through schemes such as our recently launched Woodland Carbon Guarantee we are making sure we tackle climate change through nature-based solutions, while also providing a long term financial incentive to increase their carbon capture.

But, while the importance of planting more trees cannot be underestimated, it is also vital that we nurture and manage our woods to allow them to thrive to the fullest extent. Working hand in hand with the government and England's other environmental bodies gives us the perfect opportunity to deliver on our vision and help with our journey to reach net zero by 2050.
Protecting England's Sites of Special Scientific Interest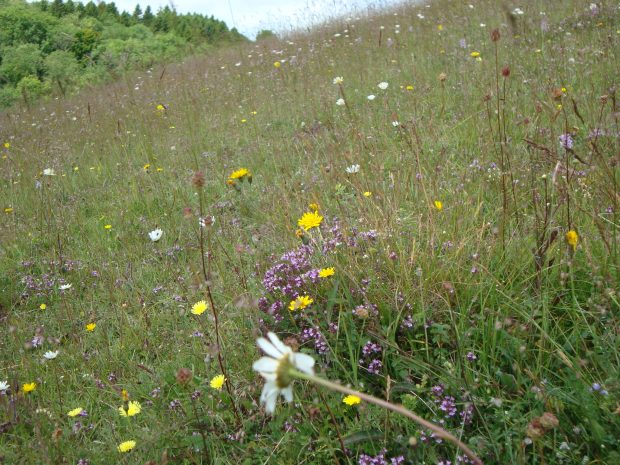 There is regional coverage including in the Yorkshire Post, Daventry Express and Bexhill Observer on the condition of England's Sites of Special Scientific Interest (SSSI).
The coverage reports that environment charities are calling for the government to ensure our protected sites are restored and enhanced.
Currently around 94% of Sites of Special Scientific Interest (SSSIs) by area are in favourable or recovering condition, compared with the government's 95% target originally set out in the England Biodiversity 2020 Strategy. The government has committed in its 25 Year Environment Plan to restoring 75% of SSSIs by area to favourable condition by 2042, securing their wildlife value for the long term
A Defra spokesperson said:
England's Sites of Special Scientific Interest protect our most rare and threatened wildlife and represent the best in nature this country has to offer.

While 94% of these are currently in a favourable or recovering condition, we know more needs to be done to improve these vital sites. That's why we are focusing on restoring those sites that are still in a recovering condition so we can enhance these important areas.
Since 2013 Natural England has adopted a risk based approach to the frequency of monitoring sites, which varies according to a range of factors such as risk to the site and the stability of its ecology. Natural England continues to support and encourage its partners and major owners of SSSIs in the work they do on monitoring.
Natural England is also developing its approach to the monitoring of SSSIs, including use of new technologies such as remote sensing and greater partnership involvement.