Calls to prioritise flood funding for the North of England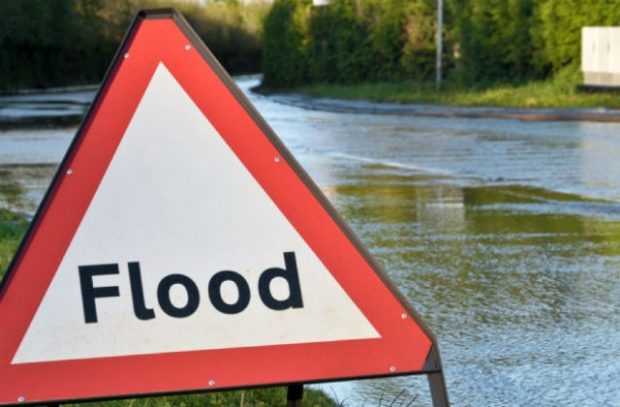 There is coverage in the Yorkshire Post, ITV News and Environment Journal of the IPPR North's call on the Prime Minister to make a commitment to Northern communities at risk of flooding to take action to prevent future flooding.
IPPR North stated that investment in flood defences should be a priority of the next phase of the Northern Powerhouse, alongside improved focus on flood resilience. They highlight that flooding has a significant affect on communities, businesses and the Northern economy.
We understand the terrible consequences flooding has for communities, which is why we are investing in all parts of the country, and at similar levels. The recent flooding had a serious impact on local businesses as well as people's homes, and we have provided additional funding to support economic regeneration. Last month, we announced a package of measures to support those affected by recent flooding including the Property Flood Resilience recovery scheme which offers up to £5,000 grant per flooded property.
Overall funding for flood defences nationally has increased steadily in real terms since 2005/06, from an annual average of £671 million between 2005/06 and 2009/10 to an annual average of £821 million for the period 2014/15 to 2018/19. We have also committed £15 million to natural flood management (NFM) projects across a number of regions up until 2021, of which £7.2 million (48%) will be spent in the North of England.
A Defra spokesperson said:
Recent flooding in Yorkshire had terrible consequences for people and businesses. This is why we are investing record amounts to help protect communities across the nation from the threat of flooding, using both natural flood management techniques and traditional defences.

We spend money where it is needed most – with similar funding heading to high-risk areas across both the North and South of England.
UK farm income increases by 16%
The latest figures released today show the Total Income from Farming in the UK is expected to increase by 16% in 2019.
The Total Income from Farming is expected to be £5,380 million for 2019, which is a £736 million increase compared to 2018.
Agriculture is expected to contribute £10,535 million to the national economy this year, an increase of £987 million (+10%) compared to last year.
The main drivers for these changes are an increase in the value of crop and livestock output. This was mainly driven by high levels of production, particularly for cereals, with prices generally remaining stable. In summary:
The value of crop output is estimated to have risen by £1,051 million (+11%) to £10,315 million.
The value of livestock output is estimated to have risen by £80 million (+1%) to £14,820 million.
The value of intermediate consumption is estimated to have risen by £188 million (+1%) to £17,202 million.
A further breakdown on the statistics can be found on GOV.UK. The figures are an estimation of the total profit for all UK farming businesses in the 2019 calendar year.