River Thames Scheme in the media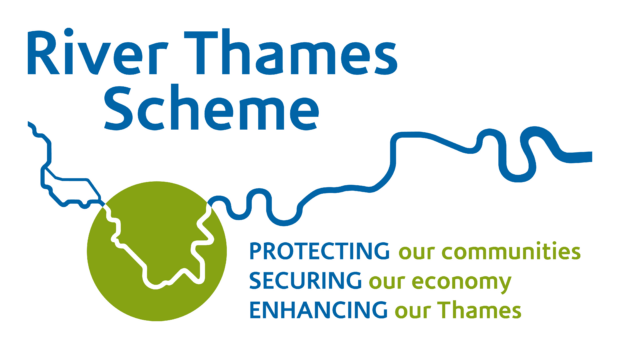 There was positive coverage this week after Surrey County Council announced its funding contribution to the River Thames Scheme. This is a major milestone in securing the future of the Scheme - which will reduce flood risk to people living and working near the Thames - and has been welcomed by the Environment Agency. The story has been picked up by BBC Online, with the Environment Agency's scheme project manager, Dave Bedlington, interviewed on BBC London highlighting the impact of climate change. The story was also covered by the Surrey Comet, BBC Berkshire, Surrey and Sussex as well as Dredging Today , Construction News and the Construction Index
Sir James Bevan, Chief Executive of the Environment Agency, said:
The River Thames scheme is a vital project which will see thousands of homes, businesses and vital infrastructure better protected from flooding for decades to come

The huge scale of this project demonstrates what can be achieved when partners come together to achieve a common goal of helping to protect communities, boosting the local economy and establishing a lasting green legacy for the area.
The Environment Agency will build the new flood channel alongside the River Thames to reduce flood risk to properties in communities from Datchet, through to Teddington. This is the largest area of developed floodplain in England without flood defences, and the scheme will reduce flood risk to 15,000 properties along the Thames. The channel will be built in three sections and includes increasing the flow capacity of the Desborough Cut and weirs at Sunbury, Moseley and Teddington.
The project will also significantly enhance the environment with 106 hectares of new public open space, 23km of new pathways along with improved biodiversity for wildlife through the creation of 250 hectares of new habitat.
Costing £640 million, the scheme represents the largest investment in flood risk in the UK to date. £404 million has already been committed including £308 million government investment and £95 million of further partnership funding.
UK trotters to be exported to China
There is coverage today in Farming UK of the news that British trotters are soon to be exported to China.
In a new agreement, Chinese officials have confirmed that six UK sites have been approved for export. While trotters have relatively low demand in the UK, they are prized in the Chinese market.
Farming Minister George Eustice said:
We are proud of the work farmers across all parts of the UK do to maintain high animal welfare and safety standards.

The decision made today means that more people across the globe can enjoy British pork.

As we leave the UK we will continue to strive to maximise trading opportunities for British produce across the world.
The news follows last week's announcement that Chinese authorities have cleared four beef sites for export, meaning British beef will soon be exported to China for the first time in 20 years,