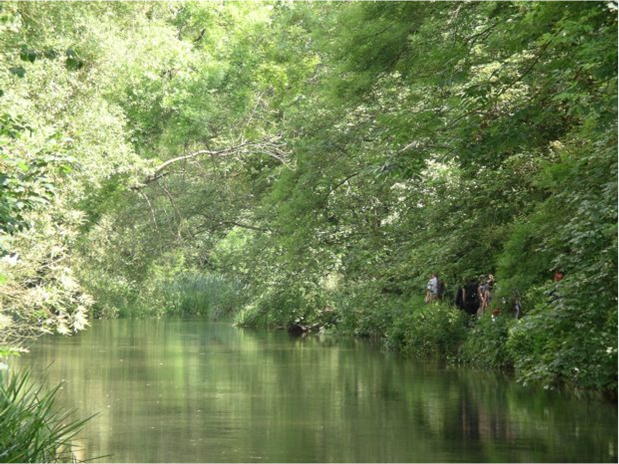 There was coverage in yesterday's Mail on Sunday focused on an interview with Feargal Sharkey on England's chalk streams.  The article looked at the issue of dry weather within the context of chalk streams, carrying comment from Sharkey which criticised the Environment Agency's work on abstraction licences.
There has been exceptionally dry weather over the last three winters, putting the southeast into environmental drought which has had a serious damage effect on chalk streams.
The Environment Agency is working flat out to limit the damage – our action has seen 16 billion litres of water returned to them since 2014 and has removed the risk of another 14.9 billion litres being taken. Longer term solutions include redirecting water from other parts of the country and building new reservoirs to alleviate pressure on rivers, streams and groundwater more generally.
Working in partnership is key to ensuring there are still chalk streams in a good condition for future generations. Water companies, businesses, farmers and individuals need to take action now to reduce the amount of water that they take and use. Every drop that is wasted is water that could be sustaining our rivers, streams and lakes.
An Environment Agency spokesperson said:
Exceptionally dry weather over the last three winters has caused an environmental drought in the south east, which is having a serious impact on our precious chalk streams.

We are already working on more than 60 projects to improve stretches of chalk streams, restricting the amount of water that is removed and taking action to protect wildlife where water levels become too low.

We are committed at all levels within the Environment Agency to make a difference, from our local staff dealing with catchment response through to our Chief Executive chairing the National Drought Group.
The EA's Executive Director of Environment and Business, Harvey Bradshaw, spoke about the topic at the Chilterns Chalk Streams Conference this weekend and Pete Fox, EA Director of Water, Land and Biodiversity has previously blogged about this.
Follow the Environment Agency on Twitter, and sign up for email alerts here.