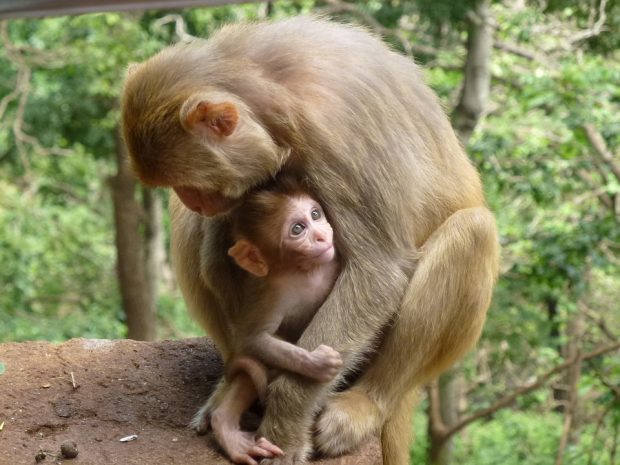 There is coverage today of calls to ban primates as pets, with the Times, Telegraph and the Sun reporting Minister Zac Goldsmith has instructed Defra officials to look at the issue.
Animal Welfare Minister Zac Goldsmith said:
"Monkeys and other primates are wild animals with highly complex needs. Through the extraordinary work of Monkey World's Dr Alison Cronin, I have seen first-hand how keeping them as pets causes immense suffering. But it is perfectly legal to buy and sell them in the UK. The waiting list of unwanted primates at her rescue centre is longer than she can accommodate and so I have asked the department to look at the options for banning the trade altogether. "
This builds on our current work with reforms that came into force in October last year meaning anyone trading in pets both online and offline will be subject to the same strict licensing conditions as other breeders and pet shops.
Pet shops are also required to give buyers written information about the animals they buy, with details of the five welfare needs owners must meet under the Animal Welfare Act around environment, diet, behaviour, housing and freedom from pain. This advice is particularly important when buying exotic pets, which can have very specific welfare needs.
Monkeys and other primates are wild animals with complex needs and it is against the law to keep them in the same sort of environment you would keep a domesticated pet.
Currently anyone wishing to keep a primate covered by the Dangerous Wild Animals Act 1976 must apply for a licence from their local authority.
Defra also has a Code of Practice for the Welfare of Privately Kept Non-Human Primates which provides clear advice on how they should be kept to meet the requirements of the Animal Welfare Act.
It is an offence not to provide for an animal's welfare needs and anyone breaking this law can face an unlimited fine or a prison sentence.
Furthermore we are increasing the maximum penalty for animal cruelty from six months' imprisonment to five years to make clear that abuse will not be tolerated.
Our reforms mean the UK has some of the highest animal welfare standards in the world.