Environment Secretary reveals plastic bags sales down by 90% following government 5p charge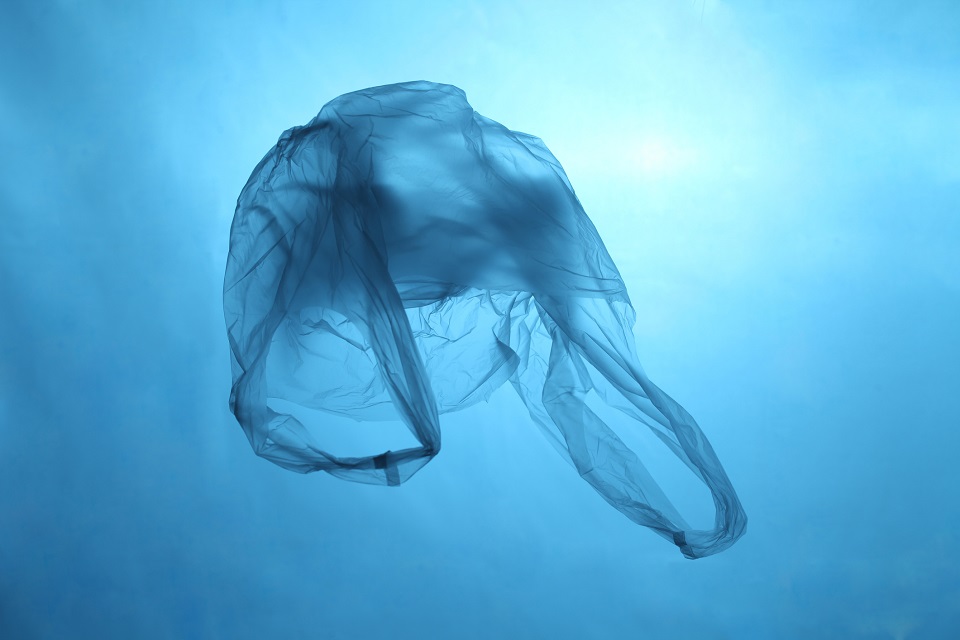 There is widespread positive coverage today, including two front page splashes in the Daily Mail and the i, of our announcement that plastic bag sales in the main supermarkets have reduced by more than 90% since the government introduced a 5p charge in 2015.
The Daily Mail also carries an op-ed from Environment Secretary Theresa Villiers on page 2, welcoming the new figures and the contribution of the Mail's 'Banish the Bag' campaign, and reiterating the government's pledge to eliminate all avoidable plastic waste.
The story is also covered in the Mirror, Times, Guardian, Sun, Metro, Independent, Sky News online, and BBC online, is and running prominently on broadcast bulletins including across the BBC and Sky News.
Welcoming the figures, Environment Secretary Theresa Villiers said:
Our comprehensive action to slash plastic waste and leave our environment in a better state continues to deliver results, with our 5p charge reducing plastic bag sales by 90% in the big supermarkets.

No one wants to see the devastating impact plastic waste is having on our precious wildlife. Today's figures are a powerful demonstration that we are collectively calling time on being a throwaway society.
The new figures show the average shopper now uses just 10 plastic bags per year, compared to 19 last year and 140 in 2014.
The figures also reveal 5p plastic bag sales have also contributed around £169 million toward charities and other good causes since the charge was introduced on 5 October 2015, with more than £22 million raised in 2018/19 alone.
The UK continues to be a global leader in cracking down on plastic waste to protect seas, oceans and marine life. We have recently announced a range of measures to eliminate all avoidable plastic waste, underpinned by our landmark Resources and Waste Strategy.
Key government actions include our world-leading ban on microbeads, consulting on introducing a deposit return scheme to drive up the recycling of drinks bottles and cans, and recently confirming a ban on the supply of plastic straws, stirrers and cotton buds in April 2020.
We will also introduce a new world-leading tax on plastic packaging which does not meet a minimum threshold of at least 30% recycled content from April 2022, subject to consultation, to encourage greater use of recycled plastic to tackle the problem of plastic waste and protect our environment.
Defra provides clarification on government reconsideration of metaldehyde ban
Yesterday and today there has been media coverage on the government's decision to reconsider the current metaldehyde ban.
This included in this morning's i newspaper as well as on trade media titles including the Farmers Weekly, Farmers Guardian, the Scottish Farmer and The ENDs Report.
A Defra spokesperson said:
The government has decided to withdraw and review the decision made in December 2018 to restrict the sale and use of metaldehyde products, following concerns raised about the decision-making process.

We will retake the decision as swiftly as possible, taking account of the procedural points raised.  Our priority is to protect people and the environment, and all decisions on pesticides are always based on the best available science.
RPA confirms overdue agri-environment claims have been fully paid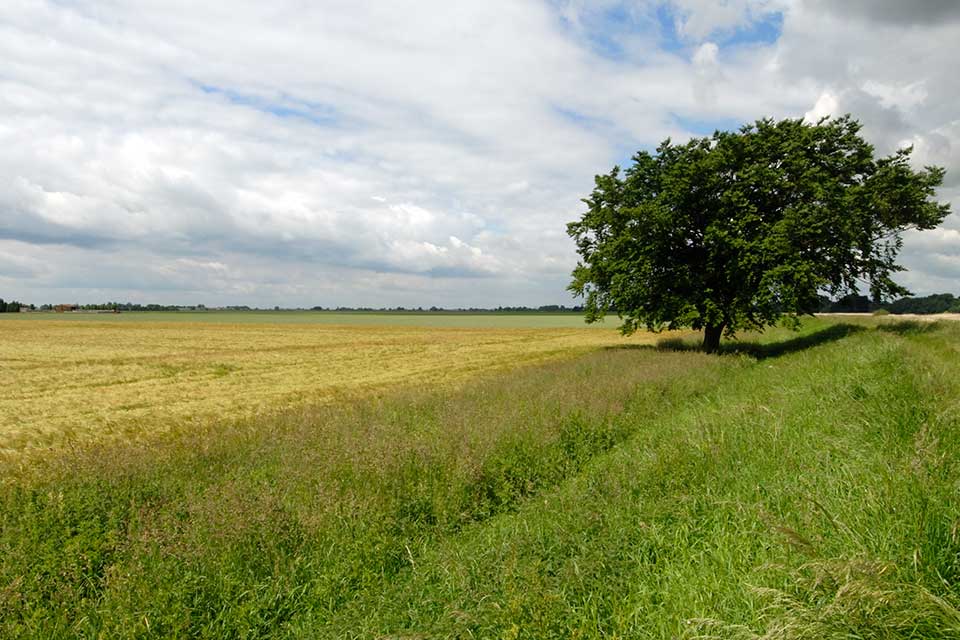 There has been coverage in the Yorkshire Post, FarmingUK, Agriland and Farmers Weekly of the Rural Payments Agency (RPA) confirming that eligible Countryside Stewardship (CS) and Environmental Stewardship (ES) customers have been paid for their overdue historic claims.
Last month, the government announced that eligible CS and ES customers with unpaid annual revenue claims, some dating back to 2015, would receive a payment for the amount they are owed by the end of July.
This promise has now been met, with around 15,000 eligible customers now being paid a total of £148 million for the critical work they do for our natural environment.
RPA Chief Executive Paul Caldwell said:
I am pleased to announce today that, as promised, eligible historic revenue claims for agri-environment schemes have now been paid.

We are continuing to make improvements to the processing of applications, agreements and claims, and are determined to build confidence in these schemes ahead of the Environmental Land Management scheme being rolled out. I would like to thank everyone for their continued efforts on driving up the performance of these schemes.
Through CS and ES agreements, farmers and land managers are provided with an additional income stream for delivering environmental benefits, including providing habitats for wildlife and reducing the risk of flooding by improving farm infrastructure.
National Parks Minister Lord Garner visits New Forest Show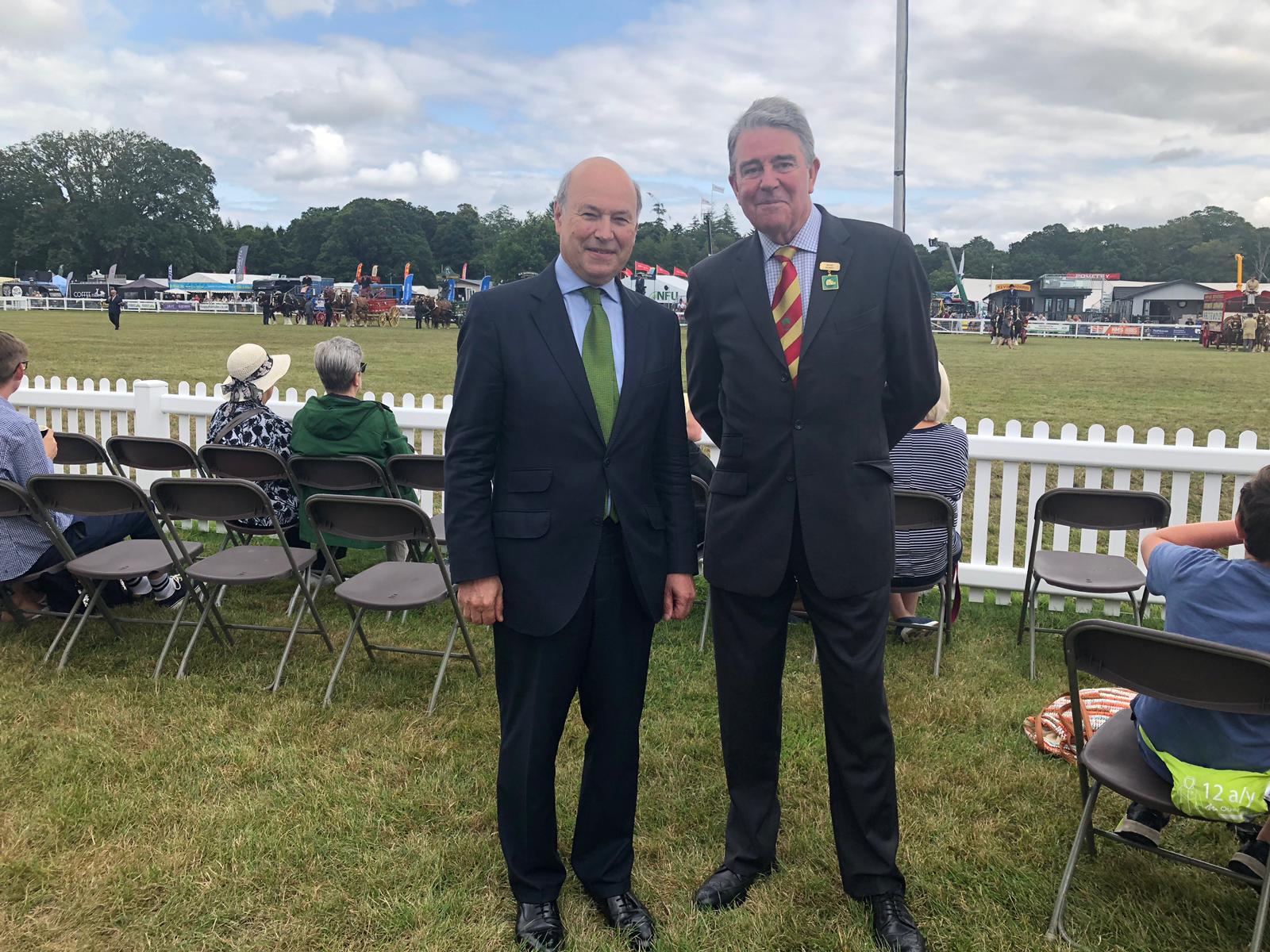 National Parks Minister Lord Gardiner yesterday (31st July) attended the New Forest & Hampshire Country Show, a showcase of local food and drink, farming and rural life in Hampshire. While attending the show, Lord Gardiner spoke to the New Milton Advertiser & Lymington Times and local community radio station Forest FM. The Bournemouth Daily Echo also provided positive coverage of his visit.
The event, which is taking place in Brockenhurst, in the heart of the New Forest National Park, annually attracts a variety of visitors - including farmers, traders, food producers, artisans and gardeners.
At the show, Lord Gardiner gave a short speech and cut a cake at the National Park stand for a joint celebration for the 70th anniversary of UK National Parks, the centenary of the Forestry Commission, and Defra's Year of Green Action.
He also paid a visit to the National Farmers Union (NFU) stand, the poultry tent, and the cattle ring - where he witnessed the Supreme Beef Championship.
Defra Minister Lord Gardiner said:
"I was delighted to attend the New Forest Show and celebrate the 70th anniversary of UK National Parks."
With its unique and well-managed mix of ancient woodlands, grazing and precious heathland, the New Forest has been one of our jewels in the National Parks crown since it was designated over a decade ago. We are determined to support farmers and rural communities across the country, and I can think of no better setting to showcase Britain's best farm produce, livestock, food and drink.