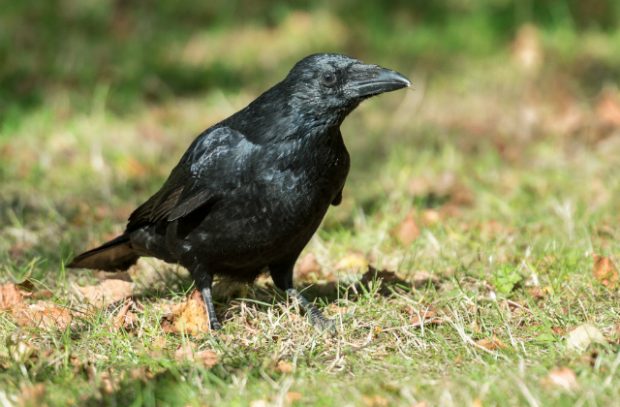 There is coverage in this morning's Daily Telegraph and Daily Mail of our announcement of three new general licences for the killing and taking of wild birds in England, which came into force this morning (Friday 14 June).
Coverage focusses on what the announcement means for licence users who need to take action, with many user groups including the Countryside Alliance welcoming the new licences as 'significant progress'.
However, the coverage fails to note Natural England's efforts to ensure suitable alternatives were put in place ahead of Defra's announcement.
Environment Secretary Michael Gove said:
I recognise the scale of interest and concern that was generated by Natural England's decision to revoke three general licences and I am grateful to those thousands of individuals and groups who shared their experiences in responding to the call for evidence.

The three new general licences announced today seek to minimise some of the negative impacts that the withdrawal of the previous licences had. But this is a temporary way forward and does not cover European protected sites, where the law is more complicated and we continue to engage with stakeholders.

We will shortly set out details of a wider review of general licences, to provide a long term licensing solution which balances the needs of users and wildlife.
Natural England's Chair, Tony Juniper CBE, said:
I welcome the Environment Secretary's announcement today, which follows a great deal of work between Defra and Natural England to tackle an exceptionally complex situation.

I am immensely grateful for the efforts of my colleagues at Natural England in putting in place alternatives for users affected by the recent changes to general licences.

Our aim has always been to ensure that there is a robust licensing system in place which takes into account the needs of people and wildlife. We look forward to working closely with Defra on a review of general licences later this year to help achieve this.
Defra's recent call for evidence demonstrated a range of impacts that individuals and groups experienced as a result of the revocation of licences GL04, 05 and 06, including crow attacks on lambs and ewes during lambing, the risk of predation for eggs and fledglings of birds of conservation concern, and public health issues caused by pigeons in urban areas. A summary of the evidence and the government response will be published shortly.
The new licences will allow users to control certain species of wild birds in order to:
The decision to issue the new licences follows analysis of information provided to Defra's formal open evidence-gathering exercise which allowed all concerned parties to explain the impact that Natural England's withdrawal of its three general licences GL04, 05 and 06 had on the management of wild birds.
The call for evidence Use of general licences for the management of certain wild birds closed on Monday 13 May, with over 4,000 responses submitted. Having also sought the views of user groups on the usability of different potential licensing options, the three new general licences seek to protect wild birds whilst recognising the legitimate needs of people and other wildlife.
The three new general licences cover species and specified purposes that Defra considers appropriate in light of the information gathered through that exercise and other relevant evidence, including statutory advice from Natural England. At this stage, the new licences will not apply to European protected sites.
The licences will be valid until 29 February 2020. In the meantime, Defra will lead a review of the longer-term general licensing arrangements. We intend to launch an initial public consultation by the end of the summer, with further details to follow. Defra will work closely on this review with Natural England, who have already indicated the need to examine a wider range of general and class licences.
Read the full story on GOV.UK or, if you need to use the licences yourself, read our latest guidance.