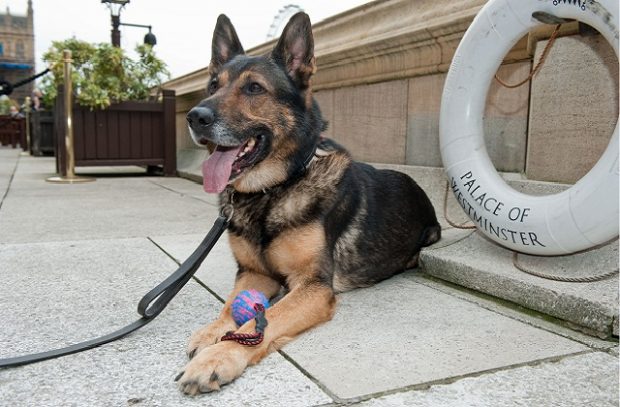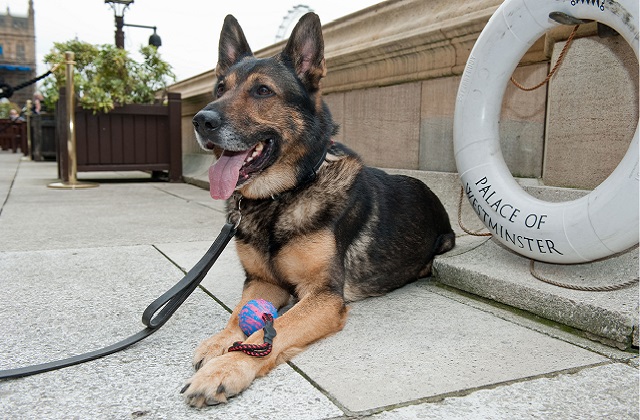 There has been widespread positive coverage over the weekend on BBC News, ITV News, Daily Mail, Sky News, LADBible and Joe.co.uk, among others, following the news that the Animal Welfare (Service Animals) Bill, known as Finn's Law, came into effect  on Saturday 8 June.
This new legislation will make sure that those who harm service animals – such a police dogs and horses – are properly punished for their crimes and are not able to claim self-defence.
It is named after Finn, a police dog who was stabbed while pursuing a suspect with his handler PC David Wardell. Finn sustained serious stab wounds to the chest and head, but only criminal damage charges could be brought against his attacker.
Environment Secretary Michael Gove said:
This law is about giving our service animals the protection they deserve as they dedicate their lives to keeping us safe.

I am committed to making the UK the best place in the world for the care and protection of animals.

Congratulations to all those who have campaigned to make Finn's Law a reality and to Sir Oliver Heald for campaigning for this from the start.
You can find out more about Finn's story by watching this video of Finn and his handler PC Dave Wardell.
This law coming into force follows the recent introduction of legislation in Parliament to achieve Lucy's Law. This will ban the third-party sales of puppies and kittens and, alongside our other reforms, will help to cement the UK's position as a global leader on animal welfare.