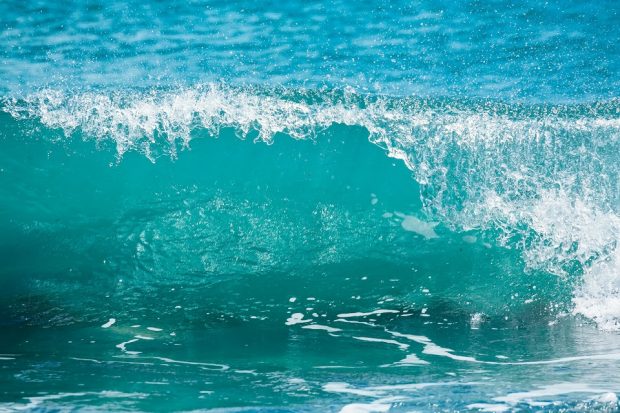 On Saturday 31st May, World Oceans Day, the Environment Secretary Michael Gove launched a review into whether and how Highly Protected Marine Areas, the strongest form of marine protection which would stop all human activity with the potential to cause harm in vulnerable areas, could be introduced in English seas.
The announcement received positive coverage in the Daily Telegraph, Times, Sky News Online, ITV News, The I,  and various regional outlets, and Minister Coffey was also interviewed live on Sky News to discuss the review and how this will fit into the Government's commitment to create a Blue Belt of marine protection around the UK coast and our overseas territories.
The review, led by Richard Benyon MP, will be asked to establish and evidence-based process and criteria for selecting Highly Protected Marine Areas, and recommend potential locations for pilot sites if supported by the evidence. Widely respected by the fishing industry and with an active interest in environmental issues, Richard Benyon will put the views of those who use the seas at the heart of the review, working with fishermen, conservation groups, marine industries, and local communities.
Environment Secretary Michael Gove said:
The UK is a global leader in the fight to protect our seas, but World Oceans Day is an important reminder that we need to safeguard the future prosperity and health of our ocean.

Last week we designated 41 new Marine Conservation Zones with an area almost eight times the size of Greater London, and our review into Highly Protected Marine Areas will help inform our next steps in the government's work to expand and strengthen the UK's Blue Belt to create richer habitats for marine life.
Richard Benyon MP, who will lead the review, said:
Our ocean is a precious resource, valuable not just for its marine diversity but also for the many livelihoods it supports on our coastline.

While many areas have strong protections in place, there is a need to consider whether and where we can go further to safeguard marine life, balancing the needs of fishing, conservation and local communities.
The review into Highly Protected Marine Areas comes after the government backed plans for more than 150,000 square miles of a 'no take' zone around Ascension Island, closing the off-shore area to any fishing activity and meaning that than more than half of the UK's global waters will soon be within Marine Protected Areas.
The announcement also builds on the UK's global leadership in protecting the marine environment – with the UK government calling for 30% of the world's ocean to be protected by 2030 and the creation of the co-chaired Commonwealth Clean Ocean Alliance.