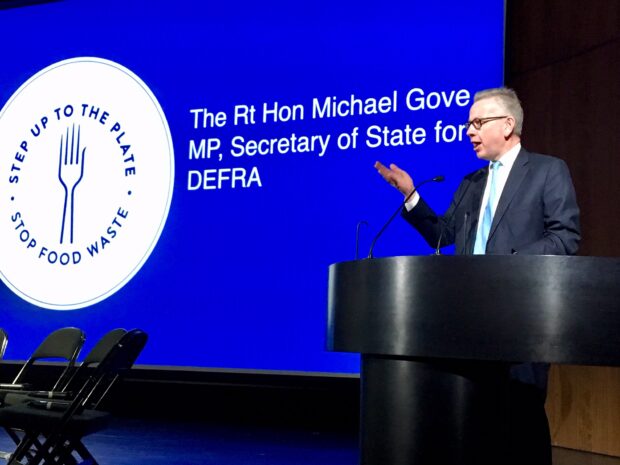 There is continued positive coverage including in The Times of our landmark food waste symposium yesterday, 'Step up to the Plate', where major food businesses including Tesco, Sainsbury's Waitrose, and Nestle pledged to halve food waste by 2030. The Sun also features an op-ed by our Food Surplus and Waste Champion Ben Elliot, and there is a double-page spread interview with Ben in the Evening Standard.
Speaking at the V&A Museum yesterday, Environment Secretary Michael Gove invited organisations to apply for the second round of more than £6 million funding under government's game-changing scheme to slash food waste.
Environment Secretary Michael Gove said:
I want to thank our Food Surplus and Waste Champion Ben Elliot for bringing together the biggest players from the world of food today to 'Step up to the Plate' and slash food waste.

Every year, millions of tonnes of good, nutritious food is thrown away.

Today I am opening the second round of funding to help organisations ensure that food is not thrown away, but goes to those most in need.

Together we can deliver real change to stop good food going to waste.
The Environment Secretary also unveiled new figures which show redistribution of surplus food in the UK has almost doubled in the last three years, with enough food saved to produce the equivalent of 133 million meals a year.
The  Secretary of State delivered his speech on tackling food waste to hundreds of key players in the world of food production, sales and redistribution at London's prestigious V&A museum.
The event built on a number of innovations put forward by the government in the Resources and Waste Strategy. You can read more about our landmark Resources and Waste Strategy here.
The food waste symposium ran alongside the V&A's FOOD: Bigger than the Plate exhibition, which will explore similar themes when it opens to the public on Saturday 18 May.