Ground-breaking action to drive down food waste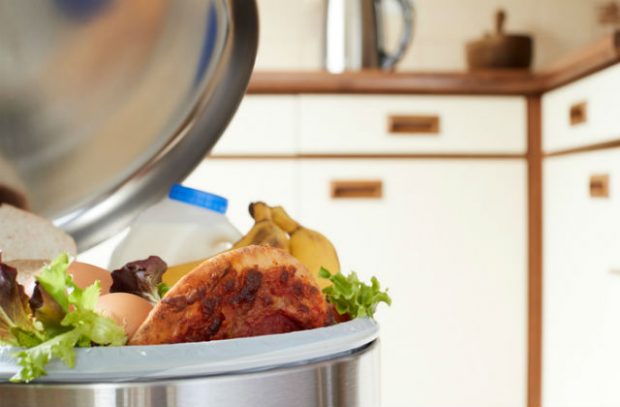 This morning there is front page coverage in The Telegraph of our announcement on major food businesses pledging to halve food waste by 2030, ahead of a symposium hosted by Food Waste Champion Ben Elliot later today. The announcement has also been extensively covered by The Times, The Guardian, The Sun, the I, Daily Mail, Today Programme, Sky Sunrise, Good Morning Britain, LBC and BBC News.
The pledge asks attendees to reduce food waste by:
setting an ambitious target to halve food waste by 2030 in line with UN Sustainable Development Goal 12.3.adopting the WRAP and IGD Food Waste Reduction Roadmap to have half of all 250 of the UK's largest food businesses measuring, reporting and acting on food waste by 2019.
embracing a Food Conversation week of action in November 2019 to highlight the changes we can all make.
using their voice and profile to empower and encourage citizens, including the younger generation.
changing their habits as an individual to be a Food Value Champion at work and at home, buying only what they need and eating what they buy.
Speaking at the event later today Environment Secretary Michael Gove is expected to say:
I want to thank our Food Surplus and Waste Champion Ben Elliot for bringing together the biggest players from the world of food today to 'Step up to the Plate' and slash food waste.

Every year, millions of tonnes of good, nutritious food is thrown away.

This is an environmental, economic and moral scandal, and I am determined to tackle it.

I urge businesses to join me in signing the pledge to deliver real change to stop good food going to waste.
Food Surplus and Waste Champion Ben Elliot is expected to say:
Climate change is no longer a buzzword – we must all stand up and be counted. We squander 10 million tonnes of food and drink every year.

Businesses throw away food worth an estimated £5 billion and £15 billion is wasted from our homes (on average around £500 a year), the emissions this creates is the equivalent of every third car on the road. We simply must put an end to this.
The food waste symposium runs alongside the V&A's FOOD: Bigger than the Plate exhibition, which will explore similar themes when it opens to the public on Saturday 18 May.
Read more about our landmark Resources and Waste Strategy here
Gove delivers 'Lucy's Law' to protect puppies and kittens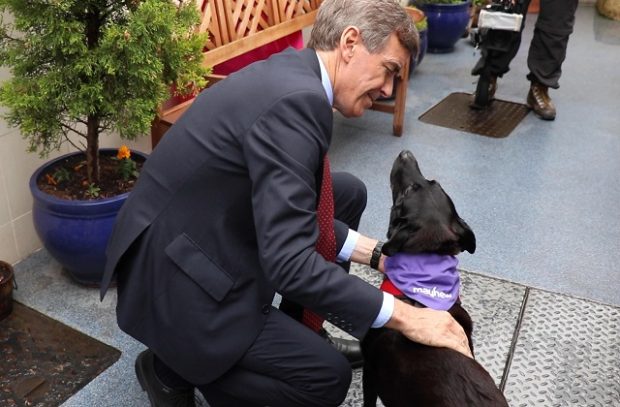 The legislation, known as Lucy's Law, to end puppy and kitten farming will be laid in parliament today. The news was welcomed in The Guardian, The Mirror, Mail Online, Independent, The i, Sky News, BBC Online and BBC Breakfast.
Lucy's Law will mean that puppies and kittens can no longer be sold by a third party seller – such as a pet shop or commercial dealer – unless they have bred the animal themselves. Instead, anyone looking to buy or adopt a puppy or kitten under six months must either deal directly with the breeder or an animal rehoming centre.
Environment Secretary Michael Gove said:
This is about giving our animals the best possible start in life and making sure that no other animal suffers the same fate as Lucy. It will put an end to the early separation of puppies and kittens from their mothers, as well as the terrible conditions in which some of these animals are bred.

I would like to thank the tireless campaigners and animal lovers who have helped to bring about this positive change.

This is all part of our plan to make this country the best place in the world for the protection and care of animals.
Animal Welfare Minister, David Rutley said:
The legislation laid in Parliament today is the next crucial step in stamping out the appalling trade of farmed puppies and kittens.

As well as protecting and improving the lives of animals, it's also about protecting the public from being tricked by unscrupulous sellers. Our ban on third party sales means that people can see first-hand that their new pet is healthy and has come from a responsible breeder.
Darwin Initiative's twenty-fifth funding round supports international biodiversity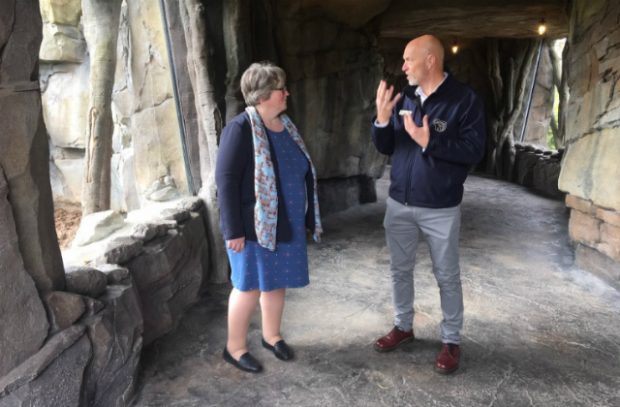 There was coverage of a visit by Environment Minister Thérèse Coffey to Chester Zoo where she announced the latest funding round for the UK government's Darwin Initiative from ITV News.
China's Xinhua and Government Europa both reported that £8.2 million will be shared between 32 projects helping to tackle the loos of nature and species around the globe.
The Darwin Initiative is a grants scheme that helps to protect nature and the natural environment around the globe.
Many of the applications reflect the UK government's 25 Year Environment Plan commitments to protect the marine environment, to secure the benefits of biodiversity for the poorest communities, and to help prevent the extinction of species. The 25th round of funding comes during the government's Year of Green Action, a year-long drive to help people to connect with, protect and enhance nature.
Projects supported by the Darwin Initiative are illustrative of a 'win-win' approach, encouraging sustainable livelihoods whilst conserving some of the world's iconic and endangered species and landscapes, which benefits us all.
Environment Minister Thérèse Coffey said:
Nature matters, and the Darwin Initiative continues to support hundreds of projects that restore and enhance wildlife and nature.

These schemes are helping nature and our wider environment, delivering clean air and water, sustainable food supplies, and recovery and resilience to natural disasters.

That is why I am delighted to announce another £8 million of funding for these crucial projects. Our government is taking action at home and abroad to ensure we are the first generation to leave our environment in a better state than we found it.
Chester Zoo has been a leading partner on five Darwin Initiative projects since 2007 and the Minister met conservationists for an update on their most recent project working with Andean 'spectacled' bears in South America.
Speaking about Chester Zoo's projects, Minister Coffey said:
Chester Zoo is a leading conservation organisation and has demonstrated how to achieve successful outcomes for nature around the globe by making excellent use of the Darwin Initiative funding.
Dr Mark Pilgrim, Chief Executive Officer at Chester Zoo, said:
One million species are at risk of extinction. But Darwin Initiative funding has been vital in helping us to tackle human wildlife conflict worldwide - working side by side with local communities, protecting bears in Bolivia, elephants in India and tigers in Nepal. Conservation projects like these are urgent and critical. Our planet depends on them.

For over 10 years Chester Zoo's Assam Haathi Project has been working to reduce human-elephant conflict. Conflict between elephants and people is a challenge in Assam and is unsustainable for both the survival of the elephants and the livelihoods of the local people.