Environment Secretary commends 100,000 volunteers signed-up to the Great British Spring Clean 2019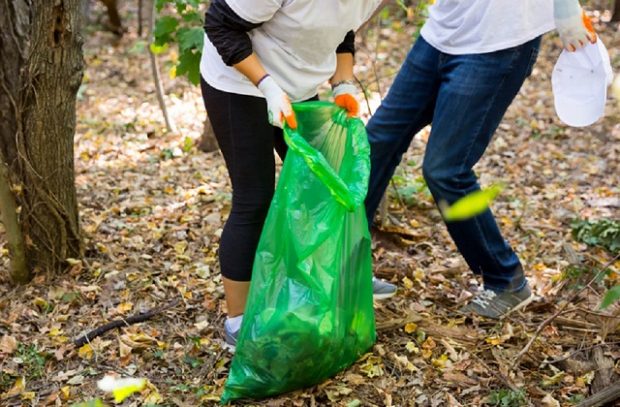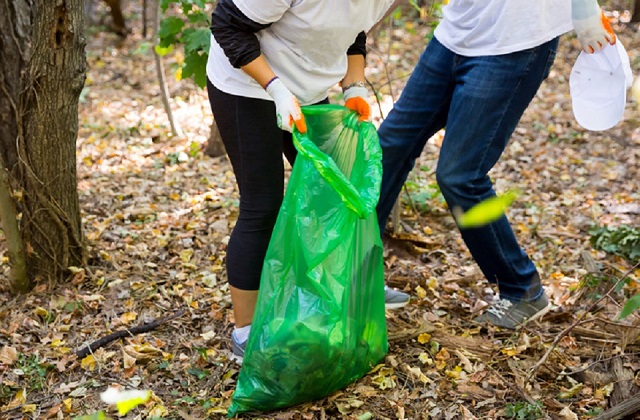 The Daily Mail has front page coverage on the upcoming Great British Spring Clean (GBSC), reporting nearly 100,000 people have signed up to litter clear-ups so far.
The campaign is being run by Keep Britain Tidy in Partnership with the Daily Mail, and has been backed by the Prime Minister, Environment Secretary Michael Gove, Environment Minister Thérèse Coffey, Chris Packham, Greenpeace UK, Friends of the Earth, and Wilko.
The Great British Spring Clean will officially run from 22 March – 23 April 2019. The annual event calls on communities to clean up their local area through local litter picking events. Last year, over 370,000 #LitterHeroes collected litter at 13,500 events across the UK.
This year's event will focus on collecting and disposing of single-use plastic from our streets, parks and beaches, recycling as much as possible.
Environment Secretary Michael Gove said:
It is wonderful news that over 100,000 people have now volunteered to join the Mail's fantastic fight against litter.

No one wants to see litter damaging our environment and harming our wildlife. That's why, during our Year of Green Action, I want to encourage even more people to sign up to the Great British Spring Clean.

It is only by working together that we can clean up our communities and ensure we leave our environment in a better state for future generations.
Read more about Defra's national anti-littering campaign'Keep it: Bin it'.
You can sign up to the GBSC 2019 here.
Defra announces GovTech Catalyst competition winners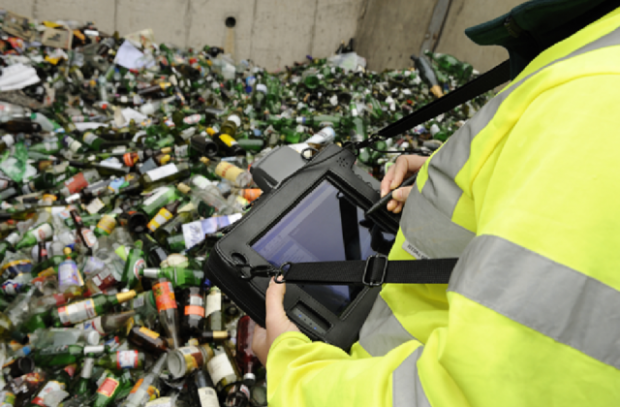 There is coverage in RebNews online, Businessescloud online, UKAuthority online, Prolific North online, and British Plastics and Rubber online, of the £400,000 awarded by government to five tech companies across the UK to track waste through the economy through the GovTech Catalyst fund.
The UK generates more than 200 million tonnes of waste a year with individual waste transactions estimated at above 20 million. However, the subsequent transport and disposal of this waste can be complicated and at times fragmented.
The projects will help government to find out more about how this waste is generated, handled, and disposed of in the UK. By helping UK regulators take action against waste crime, and spot opportunities for companies to join up their waste operations, this will help to maximise the value of waste as a resource, and minimise damage to the environment.
Environment Minister Thérèse Coffey said:
We want to move towards a more circular economy, where waste is valued as a resource and reused. We are also committed to cracking down on waste criminals who exploit the system.

Congratulations to the winning projects. I look forward to seeing their innovative waste tracking solutions which will help us to meet these ambitions, and play their part in helping us achieve zero avoidable waste in the UK by 2050.
At the end of a three month feasibility stage, up to two projects may then be selected and funded up to £500,000 each to develop and field test a prototype in a second phase of GovTech Catalyst, expected to open later this year.
The £400,000 funding follows an independent review into serious and organised waste crime commissioned by Environment Secretary Michael Gove last year. The review found that the lack of digital record-keeping in the waste industry is frequently exploited by organised criminals who mislabel waste to avoid landfill tax or illegally export it.
The announcement builds on government's recently published Resources and Waste Strategy, which sets out government's intention to clamp-down on illegal movements of waste at home and abroad including by introducing compulsory electronic tracking of waste.