Kew reopens world's largest Victorian greenhouse

Kew Gardens has today reopened its Temperate House – the world's largest Victorian greenhouse – after a five-year restoration project.
The vast greenhouse is now home to a geographically arranged collection of 10,000 plants from temperate climates around the world, including some of the world's rarest and most threatened plant species.
The project, part funded by Defra, was the largest restoration project in Kew Gardens' history and involved 180km of scaffolding – equivalent to the length of the M25 – 5,280 litres of paint and a team of 400.
Sir David Attenborough was at Kew Gardens this morning and spoke of his delight with the restoration, describing the Temperate House as 'a breath-takingly beautiful space'.
The opening of the Temperate House has generated news coverage across broadcast media and national newspapers, including Today, BBC News Online, The Guardian and The Daily Telegraph.
Lord Gardiner, Minister for Kew said:
"Kew is recognised worldwide for its scientific prowess. It is also one of the world's most iconic botanical gardens, home to a unique collection of flora and at the cutting edge of conservation, disease and climate change research.
"I am delighted to see the Temperate House restored to an exceptional standard. It will amaze and inspire new generations of visitors with its outstanding architecture and abundance of plant life."
Rise in farming incomes as highest productivity ever is recorded for the sector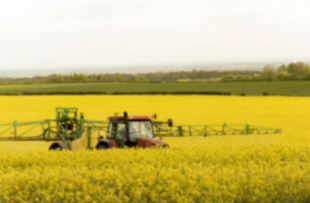 Total farming income and agricultural productivity are on the rise, latest estimates for 2017 show.
First estimates published today show total income from farming rose by £1,683 million from 2016 to 2017, an increase of 41%. The £5,742 million estimated for 2017 highlights farming remains a profitable and rewarding business for established farmers and new entrants who are in a strong position ahead of the UK's exit from the EU.
The increased productivity recorded in 2017 also shows farmers are producing more with less, which suggests they are using smarter more efficient methods and embracing innovation. The volume of all outputs increased by 3.6% compared to 2016 whilst the volume of all inputs increased by just 0.7%.
A strong harvest in 2017 helped to drive productivity higher for 2017, with a 7.3% increase in the volume of all crops estimated. Livestock outputs for meat and other products also rose by 1.8% from 2016. More productive farming across all sectors is directly benefitting farmers' bank balances as the total income from farming per person engaged in entrepreneurial labour in the sector rose by 41% in real terms to £29,794 a year.
Farming Minister George Eustice said:
"Estimates show 2017 was a good year for the farming industry, in particular those in the arable and livestock sectors. Whilst the increase in farm gate prices has helped, it's also encouraging to see signs that productivity is on the up.
"Farming is a volatile business and individual businesses will face many different challenges in a year, but these estimates show an industry that is ready to make the most of the opportunities leaving the EU will present."
Twickenham and Wimbledon crack-down on plastics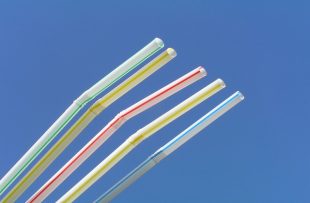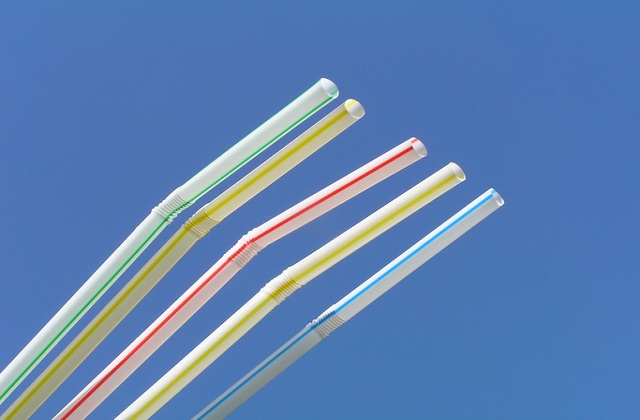 This morning The Telegraph reports the Rugby Football Union is to phase out single-use plastics including bottles, straws, and cutlery at Twickenham, replacing these items with biodegradable alternatives.
The Guardian has reported that Wimbledon will be banning plastic straws for this year's championships, and instead using biodegradable alternatives. The tournament used more than 400,000 plastic straws last year.
Their actions to tackle plastics in sports build on recent moves by the football Premier League to reduce plastic use at football matches and Surrey Country Cricket Club to make the Kia Oval a single-use plastic-free ground by 2020.
The announcements come just a few weeks after Environment Minister Michael Gove called on the sports industry to rally together in reducing plastic pollution in our oceans. The Environment Secretary joined representatives from Premier League football, swimming and ocean sailing to look at how the sector can use its influence to tackle the use of plastics in sport and bring about global change.
Environment Secretary Michael Gove said:
"Plastic pollution is one of the most pressing environmental challenges of our time and we all have a role to play to tackle the threats our oceans face.
"There are few groups which have the global reach and power the sports sector does to inspire change and mobilise action. The industry is already making great strides, and I look forward to seeing how they can build on this progress to be true ambassadors for global change."