Canada and UK unite in fight against marine plastic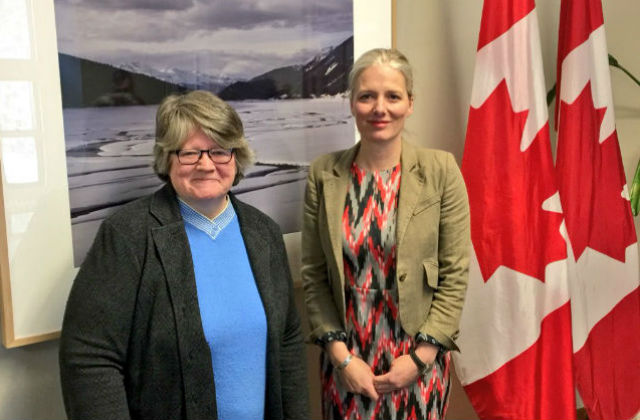 This week Environment Minister Thérèse Coffey met her international counterparts in the USA and Canada to see how we can work together globally to turn the tide on plastic.
Like the UK, Canada has already banned microbeads in rinse-off cosmetics, and the Minister met with the country's Environment and Climate Change Minister, Catherine McKenna, and Dominic LeBlanc, Minister of Fisheries, Oceans and the Canadian Coast Guard, to look at how the two countries can unite in further tackling the threats facing our oceans.
While in Ottawa, the Minister was interviewed by Canadian outlet the National Observer. This piece focuses on the two countries' efforts to crack down on plastic ahead of the G7 meeting in June. Through its presidency of the G7, which includes a focus on climate change, oceans and clean energy, Canada will be pushing member states to take action to deal with plastic pollution, ocean acidification, and develop the blue economy.
With the BBC's Blue Planet II now airing on Canadian television, the article also looks at the role this show has played in both placing oceans firmly on the public agenda and also exposing the multitude of threats facing our marine life.
Generating energy from waste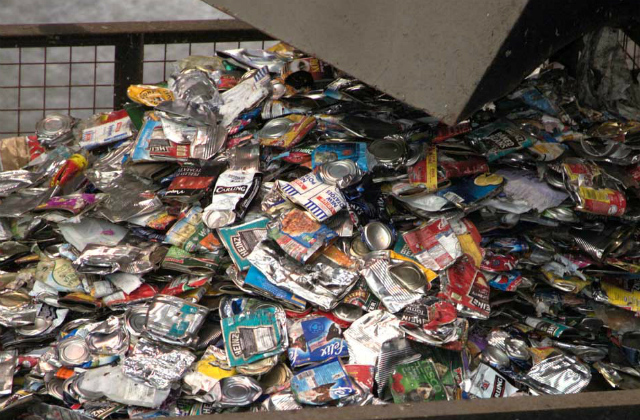 There is coverage in today's Daily Mail reporting that the amount of waste incinerated by councils in England has risen four-fold in a decade, with almost 40% of waste now burnt rather than recycled or sent to landfill. The paper reports that Westminster and Lewisham are the worst offenders and a London Assembly report into incineration to be published today warns the practice could be adding to air pollution and even causing cancer.
The Government is investing £3 billion in waste infrastructure development up until 2042 and is already taking action to divert household waste from landfill, some of which will be for energy from waste.
Energy from Waste (EfW) plays an important role in diverting waste from landfill and providing energy that would otherwise have been generated using fossil fuels. It should not compete with greater waste prevention, re-use or recycling but it is generally the best management option for waste that cannot be re-used or recycled, both in terms of environmental impact and getting value from waste as a resource. Emissions from EfW facilities are tightly regulated by the Environment Agency in line with the strict limits set by the Industrial Emissions Directive.
National waste policy is set by the Government and it is for each local authority to set their priorities for reducing waste and increasing recycling at local level, taking into account local conditions and circumstances to make the best decisions for their local residents.
Defra asked WRAP, alongside industry, to investigate greater consistency in household recycling. This was published in September 2016 and helps local councils, who know their communities best, to help residents recycle more and make the best use of resources.
A Defra spokesperson said:
The recycling rate in England has risen with less waste being sent to landfill. We have set out our commitment to the environment in our 25 year plan, published during January 2018, and we are looking at further ways to reduce avoidable waste and recycle more as part of our resources and waste strategy.

Local authorities are best placed to decide upon the technology required for handling its waste in order to best suit the local circumstances.
UK air quality continues to improve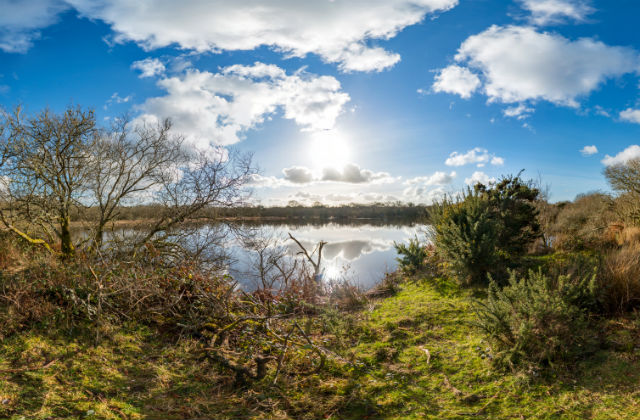 Emission statistics released today show a long term decline in all of the major pollutants, reflecting the long term success of government efforts to improve air quality.
The Emissions of Air Pollutants in the UK, 1970 to 2016 shows the UK continues to meet international and EU ceilings for ammonia, non-methane volatile organic compounds, sulphur dioxide, and particulate matter. They show a long-term decline in emissions since 1970, and almost all of the pollutants continued to fall in 2016.
Speaking on Sky News today, Client Earth claimed pollution from road transport has increased by nearly 15% since last year.
This is incorrect. The data clearly shows that nitrogen oxide (NOx) emissions decreased by 10% between 2015 and 2016, from 309.8 kT in 2015 to 299.8 kT in 2016.
A Defra spokesperson said:
The data shows air pollution has improved significantly since 2010 and that the action we've already taken is having an effect. But we recognise there is more to do and that's why we have put in place a £3.5billion plan to improve air quality and reduce harmful emissions.

We will also end the sale of conventional new diesel and petrol cars and vans by 2040, and this year we will publish a comprehensive clean air strategy which will set out further steps to tackle air pollution.
Supreme Court appeal ruling over salmon limits
This week, the Supreme Court ruled that Environment Agency is to compensate fisherman, Nigel Mott, over catch limits on salmon imposed from 2012. Senior judges ruled the decision to impose the limits did not consider whether the effect on Mr Mott was disproportionate. Despite the ruling, the judgment recognised the Environment Agency was in its rights to impose the catch limits and that Mr Mott's case was exceptional.
The case has been reported by the Telegraph, BBC News Online, Mail Online, Farming Today and regionally.
An Environment Agency spokesperson said:
Salmon stocks are at an all-time low and it is the Environment Agency's duty to protect them where they are at risk.

We are working hard to restore salmon to healthy levels and proposing new measures to protect them. But it is only through working with others that we will preserve this iconic species for future generations.

We welcome the court's support for the Environment Agency's role to impose catch limits on salmon, and the recognition that Mr Mott's case is exceptional.
Follow us on Twitter: @defragovuk
Subscribe to the blog for email updates.