Clampdown on cruel puppy breeders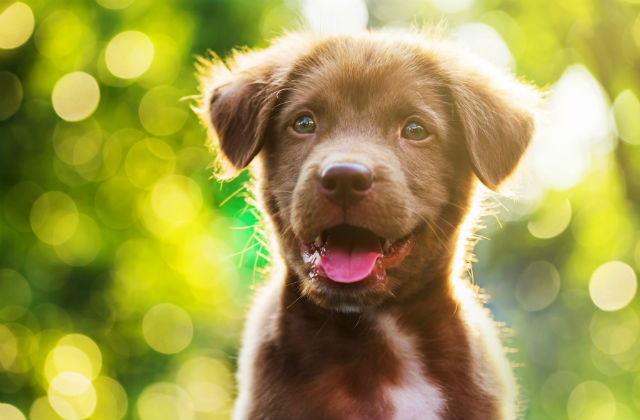 This morning the national papers covered the Prime Minister and the Environment Secretary's announcement of new proposals to crack down on unscrupulous puppy breeders.
Plans being considered include ensuring licensed dog breeders must show puppies alongside their mother before a sale is made and tightening regulations so puppy sales are completed in the presence of the new owner – preventing online sales where prospective buyers have not seen the animal first.
Prime Minister Theresa May said:
Any unscrupulous mistreatment of animals is disturbing – so in our drive to achieve the highest animal welfare standards in the world, we continually look at what more can be done. The arrival of a happy, healthy puppy, as I know myself, is a memorable time for a family – but it's absolutely right we do everything we can to eradicate animal cruelty from our society. The proposals my government is developing will be an important step forward.
Environment Secretary Michael Gove said
At this time of year it is all too easy to be moved by images online or adverts in the local press advertising new born puppies looking for a home for Christmas. But what we don't see is all too often a sad history of mistreatment and malpractice. That is why we are looking at how we can go further to crack down on unscrupulous breeders so pet owners will have no doubt their new dogs have had the right start in life.

This is one part of our efforts to ensure we have the highest animal welfare standards in the world. We have also ensured CCTV cameras will be mandatory in all slaughterhouses and will increase prison sentences from six months to five years for animal abusers.
In addition, the Government has today confirmed it will take forward proposals put out for consultation earlier in the year to improve how the pets are bred and sold. This includes a ban on the sale of puppies under the age of eight weeks by licensed breeders and pet shops, which will now extend to include kittens and rabbits, as well as compulsory licensing for anyone in the business of breeding and selling dogs.
Updated welfare codes have also been published to provide owners of cats, dogs and horses with advice on the best ways to meet the care for their animals. This includes the need for all dogs to be microchipped, advice on the best way to train pets and guidance on not leaving dogs alone with children.
The announcement was warmly welcomed by animal welfare organisations including Battersea Dogs and Cats Home, RSPCA and Dogs Trust.
Battersea Dogs & Cats Home Chief Executive Claire Horton said:
Battersea is hugely encouraged to see the Government move so quickly in planning life-changing new proposals to crack down on cruel and irresponsible pet breeding practices.

Sadly at Battersea, we see far too many exhausted breeding bitches and their sick and under-socialised puppies and we welcome the Government's intention to make their sale online much harder for unscrupulous breeders to achieve. We must bring an end to them trading in misery.

Battersea believes there are many measures here that could make a real difference. Requiring sales to take place in person at the seller's premises would deny such dealers the secrecy they need to keep dogs in unacceptable conditions.

Requiring licence details to be displayed on adverts will help would-be pet buyers make better informed decisions, and a commitment to always see the puppy with its mother is essential.

Such measures will help the nation's rescue centres such as Battersea have to care for fewer dogs that have suffered at the hands of unscrupulous breeders and dealers. It will end the misery of buyers who experience significant emotional distress and financial loss when they are duped into buying a sick and poorly bred puppy.
Michael Ward, interim chief executive of the RSPCA, said:
This is good news for the hundreds of thousands of dogs bought and sold in England every year.

This year our inspectors, working with the police and councils, rescued hundreds of puppies and breeding dogs being kept in miserable, squalid conditions by heartless people cashing in on the growing market for puppies.

We hope these proposed licensing conditions for England, which include a ban on breeders selling puppies other than from their licenced premises, will improve the welfare of puppies and their parents and also crackdown on the multi-million pound illegal trade making it less likely that people are duped by rogue dealers.

We also welcome moves to stop the illegal smuggling of puppies which is a vile trade resulting in the suffering and death of countless dogs.
Paula Boyden, Veterinary Director at Dogs Trust said:
We're greatly encouraged that the government is taking steps to address the breeding and sale of unhealthy and underage puppies. Having led the campaign for several years now, we applaud the government's commitment to tackle the despicable puppy smuggling trade. There are long overdue changes that need to be made to improve this failing legislation. As a priority we also hope to see increased penalties for those illegally importing puppies and a significant overhaul of the pet checking system at ports.

Whilst the suite of measures announced today make progress, we must ensure enforcement is carefully monitored. Any proposed legislation needs to be robust to make sure that breeders and traders are properly regulated, and to ensure these commitments to the health and wellbeing of the nation's puppies are met.
The announcement was covered on the front page of the Telegraph, in The Times, Sun and Daily Mail, with widespread coverage online including Express, Guardian, Independent and Mirror.
Food Waste Reduction Fund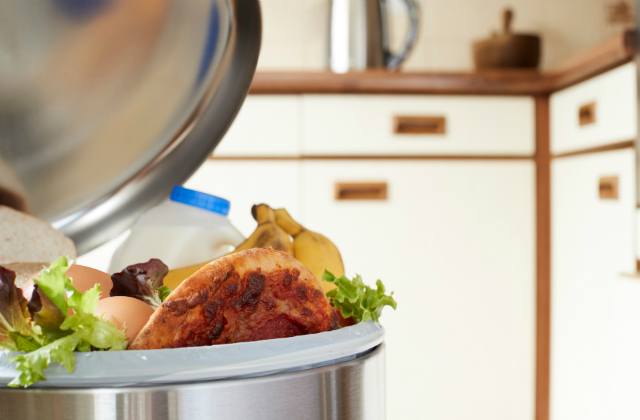 A new £500,000 fund for charities was launched yesterday to support the redistribution of quality surplus food to people in need throughout England.
This was covered by the London Evening Standard, which included an Op-Ed article by the Environment Secretary Michael Gove, as well as the Independent online.
A full press notice is available here.
Environment Minister Thérèse Coffey said:
Wherever food surplus cannot be prevented, it should be used to feed people rather than go to waste.

I welcome this new fund to support the valuable work of food redistribution charities and the contribution they make.

We all need to work together to reduce UK food waste and I would like to see more action, including additional financial support, from businesses across the food sector to prevent food waste occurring.
Peter Maddox, Director at WRAP said:
We are pleased to announce this new fund to ensure that surplus food gets to more people in need. This will complement the work we're already doing with the food and drink industry through the Courtauld Commitment 2025 to double the amount of food that is redistributed by 2020. We look forward to receiving expressions of interest in 2018.
Plastic waste report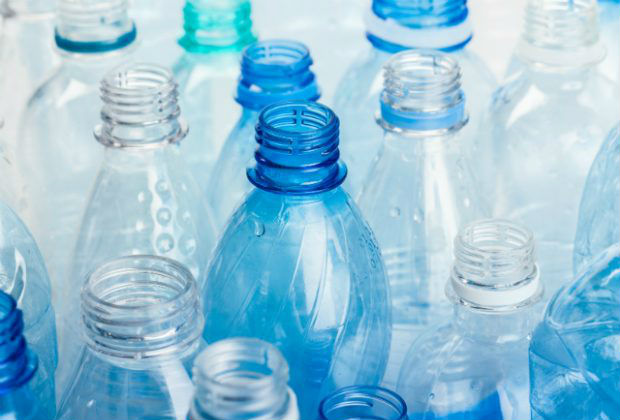 Today the Environmental Audit Committee published a report on the issue of plastic litter and waste.
This was covered by the Daily Mail, Guardian and the Times which picked up on the committee's recommendations including for a deposit return scheme and increased access to public water fountains.
A Defra Spokesperson said:
We are determined to tackle plastic waste and have made progress by taking nine billion plastic bags out of circulation with our 5p carrier bag charge and we will be introducing one of the world's toughest bans on plastic microbeads.

An independent working group launched a call for evidence to help understand the benefits, costs and impacts of deposit and reward and return schemes for plastic bottles and other drinks containers in England. This group is due to provide advice to Ministers in early 2018.
Environment Secretary's Devon Visit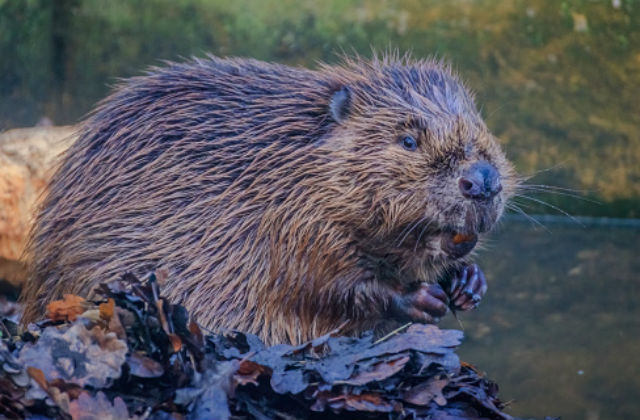 Secretary of State Michael Gove visited Devon on 21 December to open the Dawlish Warren flood defence scheme, visit a farm and discuss the history of slaughterhouse cases due to bTB, and visit the Devon Wildlife Trust beaver scheme.
The Devon Wildlife Trust beaver scheme has release a pair of beavers in the River Otter as part of a trial reintroduction into the wild.
Meeting members of the Devon Wildlife Trust and Derek Gow, the provider of the beavers for the Forest of Dean project, the Secretary of State was also joined by Neil Parish MP, chair of the EFRA committee.
Whilst the beavers were not seen during the visit, beaver activity such as the building of dams, lodges and the felling and gnawing of trees was evident to see.
The visit follows a recent Defra announcement that a similar scheme to reintroduce beavers into the wild has been granted a licence from Natural England to go ahead.