Environment Secretary: England better warned, informed and protected this winter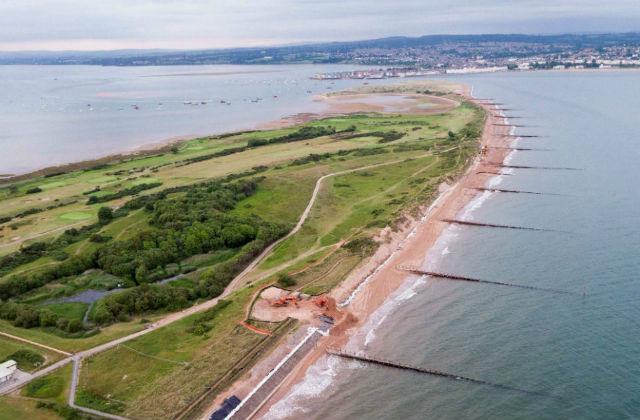 Flood defences continue to be built apace across England and 100,000 properties are now better protected thanks to the 350 new flood schemes that have been completed since April 2015.
The Environment Secretary is in Devon today to open a new £12 million flood defence scheme in Dawlish Warren, reducing flood risk to 2800 homes and businesses around the Exe Estuary, as well as the main rail line into South Devon and Cornwall.
As the Environment Secretary opens one flood scheme for Devon, he will simultaneously announce that work will begin next year on another £12 million scheme just across the estuary, in Exmouth. Both schemes are part of the government's continued £115 million investment drive to reduce flood risk to 15,000 homes and businesses in Devon and Cornwall by 2021.
On top of this existing funding, the Environment Secretary will announce an extra £1.6 million for Devon from the recent Budget: this will go towards two schemes, one in Plymouth and one in Whimple.
Environment Secretary Michael Gove said:
Our £2.6 billion investment programme is well underway, with 100,000 more properties already better protected from flooding and that figure set to triple in under four years.

Dawlish Warren is only one of 350 new defences built since 2015 and work continues on schemes across the country – all of which are helping to bring peace of mind to communities, as well as investment and opportunities.
Following his visit to Dawlish Warren, the Environment Secretary will visit the Devon Wildlife Trust's trial reintroduction of beavers on the River Otter.
Read the full news story here.