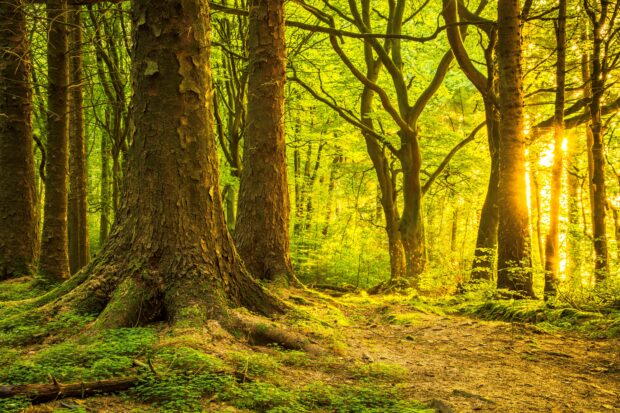 There has been coverage today across national and regional outlets, including Sky News, The Guardian, BBC Online, The i, The Express, Financial Times, BBC Radio 4's Farming Today and Today Programme as well as BBC Breakfast, reporting on the State of Nature Report 2023.
The report from the State of Nature Partnership, which is formed of scientific organisations, wildlife & conservation organisations and statutory nature bodies such as Natural England, used the latest data from monitoring schemes and biological recording centres, to give an insight into wildlife biodiversity across the UK.
The species studied have declined by 19% on average, while more than half of plant species have decreased in their distribution (54%). Nearly one in six of over 10,000 species monitored were at risk of extinction in Great Britain. Some of the species most at risk including the Turtle Dove, Hazel Dormouse and European Eel.
The report also noted ongoing efforts to combat the decline in biodiversity in the UK through restoration projects for natural habitats, such as peatlands and seagrass beds, which aim to halt the decline of plant and animal species. This is part of a broader government effort to protect wildlife and landscapes in the UK.
Environment Secretary Thérèse Coffey said:

The UK's nature is a crucial part of our islands. That is why we put in law the requirement to halt the decline in nature and protect the abundance of species, why we are committed to increasing the amount of habitat for nature to thrive and why we were one of the first countries to pledge to protect 30% of our land for nature by 2030.

At the start of this year, I published our comprehensive Environmental Improvement Plan, setting out how we will create and restore at least 500,000 hectares of new wildlife habitats, starting with 70 new wildlife projects including 25 new or expanded National Nature Reserves.

We also continue to clean up our rivers, plant more trees and through our world-leading environmental farming schemes support farmers to produce food sustainably and profitably.

Natural England Chair Tony Juniper said:

Today's report shines a spotlight on the continuing declines of many of our native species, a trend symptomatic of the overall health of Nature and the wider environment in this country. If we are to get on track toward meeting our national target to become Nature-positive then we are going to need a big step up in the way we treat and value Nature.

Despite more grim news there is still reason to be optimistic. For example, we have never had a better understanding of what is needed to reverse decline toward recovery, nor such strong targets and a legal obligation to meet them.

We know that creating bigger, better, more joined-up spaces for wildlife can bring practical results, including more ponds, wetlands and shrubby wild habitats. At Natural England we are active on all of this through our work to deliver the Nature Recovery Network that is at the centre of national plans, while also improving the prospects of our threatened species through our Species Recovery Programme.

The truth is though that on its own this will not be enough, with every sector of society needing to play a role if we are to recover species abundance and reduce the risk of extinction, as the government has legally committed to doing.