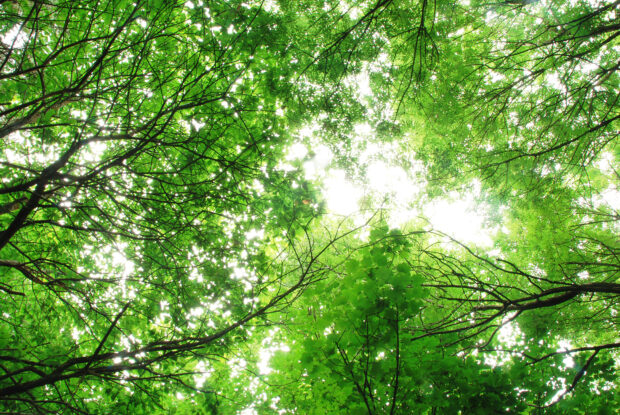 In 2018 the government published the 25 Year Environment Plan (25YEP) which set out goals for improving the environment, within a generation, and leaving it in a better state than we found it. Earlier this year, the publication of the second statutory Environment Improvement Plan unveiled a comprehensive delivery plan to reach these goals.
Here are 40 key actions taken by the government to deliver the government's environmental objectives:
Committed to our apex target, to tackle the loss of biodiversity and halt the decline in species abundance by 2030.
Helped secure the new Global Biodiversity Framework, including a shared global commitment to protect at least 30% of the world's ocean and land by 2030.
Launched the £25 million Species Survival Fund, taking action to halt species decline and preserve vital habitats.
Made available £14 million local authorities and community groups for new tree planting projects, enriching urban areas with greenery.
Awarded £40 million to over 80 conservation projects worldwide, supporting biodiversity and local communities.
Introduced the Darwin Plus grant scheme to tackle biodiversity loss in the UK Overseas Territories.
Designated the first three Highly Protected Marine Areas in English waters, safeguarding marine ecosystems.
Opened the second round of Landscape Recovery, backing 25 wildlife habitat projects led by farmers and land managers.
Protected food for seabirds and marine mammals by banning UK sandeel fishing for the third year.
Initiated a Global Roadmap with the French Government for Harnessing Biodiversity Credits, aiming to drive nature financing.
Published the Green Finance Strategy and Nature Markets Framework, supporting the growth of high-integrity nature markets.
Improving Air Quality:
Set out actions for local authorities to improve air quality and meet our ambitious PM2.5 targets through the Air Quality Strategy: framework for local authority delivery.
Banned the sale of traditional house coal and restricted wet wood sales to improve air quality.
Safeguarding a Clean and Plentiful Water Supply:
Released the comprehensive Plan for Water, ensuring a healthy water environment and sufficient water supply.
Accelerated £2.2 billion in infrastructure investments for storm overflow management and drought resilience.
Introduced unlimited penalties for environmental polluters to hold water companies accountable.
Increased funding for round one of the Slurry Infrastructure Grant from £13.2 million to £33.9 million.
Requested wet wipe producers to address concerns over so-called 'flushable' wipes.
Committed to making the target for storm overflow management legally binding through the Environment Act 2021.
Hosted a summit on the River Wye, collaborating with stakeholders to improve its state.
Managing Exposure to Chemicals and Pesticides:
Accepted recommendations to protect people and the environment from PFAS chemical impacts.
Invested £3 million in developing sustainable fertilizers at the Agriculture Innovation Mission for Climate Summit.
Maximising our resources, minimising our waste:
Confirmed our ban on single-use plastics such as plates, trays, bowls and cutlery from October.
Joined 52 countries in supporting an international treaty to combat plastic pollution.
Using resources sustainably:
Launched the improved Countryside Stewardship scheme, incentivising farmers and land managers to protect the environment.
Accelerated the Sustainable Farming Incentive scheme, supporting habitat management and eco-friendly pest control.
Sought feedback on enhancing hedgerow protections, further supporting sustainable farming.
Held the first-ever 'Nature for Finance' event, identifying investment opportunities for nature recovery.
Published six fisheries management plans to ensure sustainable fisheries for generations.
Mitigating and Adapting to Climate Change:
Set ambitious goals to reduce Defra sector emissions in The Net Zero Growth Plan.
Planted approximately 4 million trees in the 2022/23 planting season, a 40% increase on last year.
Funding over 7,000 hectares of peatland for restoration under the Nature for Climate Peatland Grant Scheme.
Published the Third National Adaptation Programme to address climate risks and opportunities.
Funding six landscape-scale nature restoration projects to trial carbon capture and climate change mitigation.
Launched a £40 million grant programme to help put nature at the forefront of the fight against climate change and poverty.
Reducing risk of harm from environmental hazards:
Better protected over 26,000 properties in 2022/23.
Funding £26 million from the £100 million Frequently Flooded Allowance to better protect more than 2,300 households and businesses.
Enhancing animal and plant health:
Published the Plant Biosecurity Strategy for Great Britain, positioning the UK as a global leader in plant health.
Enhancing Beauty, Heritage, and Engagement:
Published England's first national Marine and Coastal Wildlife Code.
Expanded the King Charles III England Coast Path, creating over 850 miles of continuous national coastal trails.
These achievements illustrate the government's unwavering commitment to a sustainable future, nurturing our environment and securing a better world for generations to come.