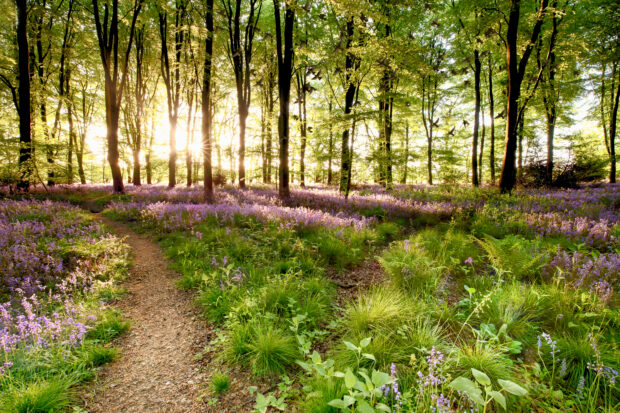 There has been coverage on BBC News online, The Times, as well as on Farming Today and the Today Programme following the
announcement today (20 July) of six new Nature Recovery Projects which have been launched by Natural England and the government.
The new projects cover an area bigger than the size of Hertfordshire – amounting to 176,000 hectares of land across England - and will create improved and better-connected habitats for wildlife and improve public access to nature. The projects will strengthen the national Nature Recovery Network and showcase delivering nature recovery at scale.
The projects – supported by £7.4 million funding from Defra and Natural England - will also help to manage flooding and wildfire risks, and improve carbon stores – as well as build diverse habitats for wildlife such as the endangered wart biter cricket and the elusive twite.
Tony Juniper, Chair of Natural England, said: 
These Nature Recovery projects will enrich our landscapes for wildlife, develop resilience to climate change, catch carbon and help to clean up air and water. They will help restore entire ecosystems, allowing many species of wild animals and plants to spread and thrive. They will also enhance the opportunities people have to make the most of the wellbeing benefits that come with connecting to the natural world.

To fight the challenges posed by Nature loss and climate change it will be essential to build broad and trusted partnerships. I am pleased that the projects announced today signal a commitment to bold and collaborative action at landscape scale to create a Nature Recovery Network which is essential to firmly put nature on the road to recovery.
Environment Minister Trudy Harrison said:
We want to create accessible, nature-rich places closer to where people live, and encourage communities to learn more about the wild landscapes on their doorsteps so they can play their part in helping to protect them.

These partnerships will restore the natural world, from cities to the sea, and will deliver on our targets set out in the Environmental Improvement Plan to create a lasting legacy for people and nature.
Improving and connecting existing strongholds for wildlife, creating new habitats and investing in collaborative action for nature at scale will help achieve our pledge to protect 30% of our land and sea for nature by 2030, and create a sustainable future for people and the planet.