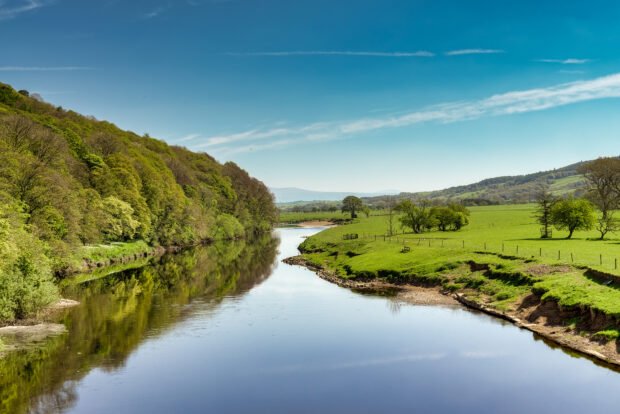 On Monday 20th February, the Environment Secretary Thérèse Coffey set out a clear ask for all water companies in England to share their plans on improving Britain's water infrastructure.
As part of a drive for better water quality, every water and sewerage company must present a clear assessment and action plan on every storm overflow they operate, prioritising those that are spilling more than a certain number of times a year, and those spilling into bathing waters and high-priority nature sites.
The Environment Secretary also set out more detail on how water companies will face higher penalties that are quicker and easier to enforce, so that polluters are made to pay immediately when damage is caused to our rivers and seas. There will be a public consultation in the spring.
The announcement has been reported today in BBC Radio Four's Today Programme news bulletins, The Times, The Telegraph, The Independent, i News, Evening Standard and the Press Association.
Regionally, there was coverage in the Yorkshire Post, Jersey Evening Post, Redditch & Alcester Advertiser, St Helens Star, NW Mail, Ayr Advertiser and others.
Environment Secretary Thérèse Coffey said:
People are concerned about the impacts of sewage entering our rivers and seas and I am crystal clear that this is totally unacceptable.

We need to be clear that this is not a new problem. Storm overflows have existed for over a century. The law has always allowed for discharges, subject to regulation. That is how our Victorian sewers are built – wastewater and rain are carried in the same pipe. When it reaches a certain height, it pours into another pipe and into rivers.

And while we have done more about it than any other government – we were the first government to require companies to start comprehensively monitoring spillage so that we could see what was actually going on – there is still significant work to do.

Through the largest infrastructure programme in water company history we will tackle the problem at source, with more investment on projects like the new Thames Tideway super sewer. I am making sure that regulators have the powers they need to take action when companies don't follow the rules, including higher penalties that are quicker and easier to enforce.

I am now demanding every company to come back to me with a clear plan for what they are doing on every storm overflow, prioritising those near sites where people swim and our most precious habitats.