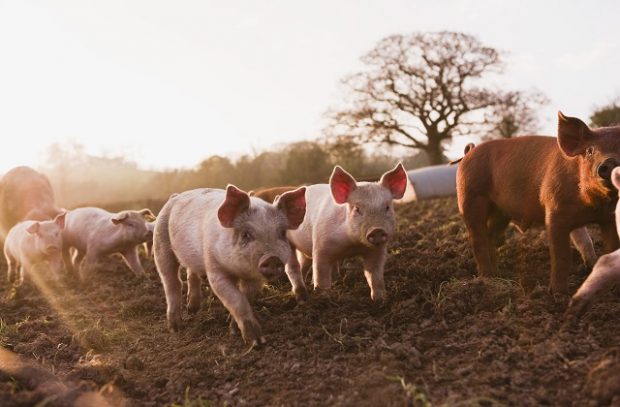 There has been widespread coverage of the announcement of a package of measures to support the pig industry. This was widely covered in national, regional and trade media, including The Times, The Financial Times, Daily Mail, The Guardian, the I (p.7), the Independent, The Daily Express, The Sun, Metro, BBC News Online, ITV News and Sky News.
These measures come in recognition of the unique temporary circumstances farmers are facing, brought about by the global economy responding to the impacts of the pandemic and the global pressures facing supply chains worldwide. They include:
Working with industry to introduce processing of animals on Saturdays and longer working days where possible.
The government will fund a private storage aid scheme in England which will enable meat processors to store slaughtered pigs for 3-6 months so that they can be preserved safely and processed at a later date. Further details of the scheme will be announced shortly.
Until 31 December up to 800 pork butchers will be eligible to apply for visas from the existing allocation in the Seasonal Workers Pilot Scheme, allowing them to travel and work in the UK for a period of 6 months. This temporary adjustment is in addition to foreign butchers already being eligible since December 2020 to apply to come to the UK through the Skilled Worker Route as part of the point-based immigration system. Temporary visas are not a long term solution and businesses must make long term investments in the UK domestic workforce to build a high-wage, high-skill economy, instead of relying on overseas labour.
In support of pig producers in England and Scotland, the 2 meat levy bodies have also announced a pork levy holiday – suspending payments of the levy pig farmers and producers are required to pay for November 2021. This will amount to savings for the sector of just under £1 million. The Agriculture and Horticulture Development Board (AHDB) and Quality Meat Scotland (QMS) took the decision in response to the continued build-up of pigs on farm, falling prices and high production costs.
The Government will work with the AHDB to support the establishments that have been delisted by China and to identify other export markets for pork. In addition, Defra will engage with retailers and food service sectors to support processors and the consumption of a variety of cuts of domestically produced pork.
Environment Secretary, George Eustice, said:
A unique range of pressures on the pig sector over recent months such as the impacts of the pandemic and its effect on export markets have led to the temporary package of measures we are announcing today. This is the result of close working with industry to understand how we can support them through this challenging time.