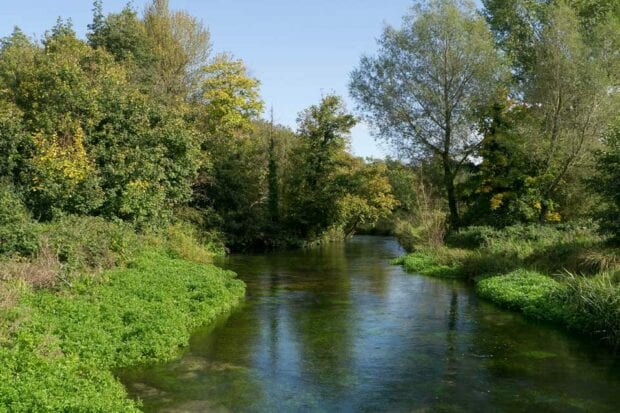 There has been widespread media coverage today (Tuesday 13 July) of Environment Agency's annual report on the environmental performance of England's nine water and sewerage companies.
The report – covered by The Guardian, Independent, BBC, Evening Standard and Financial Times – showed that while five water companies achieved the highest rating (four stars), four still required improvements and no single company achieved all the environmental expectations set out for 2015 – 2020. This includes full compliance for wastewater discharge permits and a 50% reduction in serious pollution incidents compared with 2012.
Northumbrian Water, Severn Trent Water, United Utilities, Wessex Water and Yorkshire Water achieved 4 stars, while Anglian Water and Thames Water were rated as 3 star (good). Southern Water and South West Water were rated as 2 star (requiring improvement), with both their performances being flagged as consistently unacceptable.
The Environment Secretary and Environment Minister will be meeting both companies to set out the government's expectations for improvements.  Where commitments are not achieved, companies can also face underperformance penalties, with Ofwat having new powers to levy fines from 2020.
Environment Agency Chair Emma Howard Boyd said:
Over half the water sector is now achieving the highest industry rating, showing that clear targets and regulatory focus combined with investment in the environment delivers change in the water sector. But, some companies are still failing in their duty to the environment and there remains a tendency to reach for excuses rather than grasp the nettle. As last week's £90m fine for Southern Water showed, environmental laws must not be undermined.

I have been meeting water company chairs in the last few weeks to set out our expectations for them to redouble their efforts to improve or maintain their environmental performance, something which continues to be a priority for both customers and shareholders.
Environment Minister Rebecca Pow said:
Water companies have environmental responsibilities and they must realise them. They have a legal duty to avoid pollution to our rivers and other waterways.

This report which spans the last 12 months makes for extremely disappointing reading. Even the industry-leading water companies have more work to do, especially on the use of storm overflows.

Getting the basics right is critical for water companies and then they need to go further in playing their part in achieving a higher level of ambition for our precious water environment. On these grounds I will not hesitate to set higher expectations for both water companies and regulators to ensure a level of service that the people of this country and the environment deserve.
The results come the week after Southern Water was sentenced to pay a record-breaking £90m fine after pleading guilty in court to 6971 unpermitted pollution discharges. The successful Environment Agency investigation was the biggest the regulator has ever conducted, making clear that polluters will be made to pay for damage to the environment. Earlier this year Thames Water was also fined £4 million and £2.3 million for separate pollution incidents.