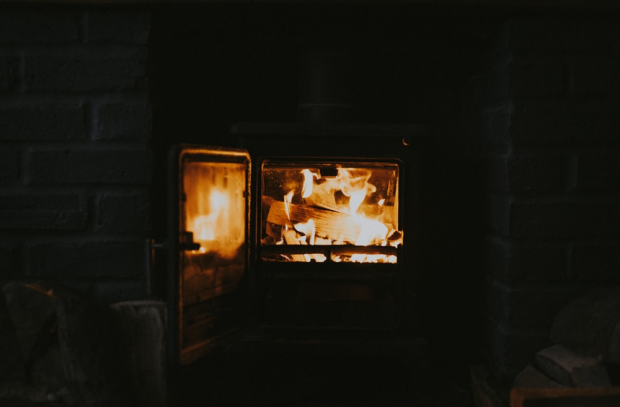 There has been coverage in the Times, Daily Telegraph, Daily Mail and the Guardian about data published on Friday 12 February on emissions of air pollutants in the UK.
The statistics show significant progress is being made to reduce air pollution at a national level. Since 2010, nitrogen oxide is down by 32%, sulphur dioxide is down 65%, PM10 is down by 10% and PM2.5 is down by 11%.
Today's coverage leads on the statistic that shows domestic burning is the single largest contributor to the UK's harmful particulate matter emissions. PM2.5 emissions from domestic burning accounted for 43% of total PM2.5 emissions in 2019.
Wood burning stoves and coal fires are a major contributor to our national emissions of particulate matter, which is why are taking steps to tackle these emissions and make people more aware of what they can do to reduce the risks when burning indoors.
We have introduced legislation to phase out sales of bagged coal and wet wood - two of the most polluting fuels. This will come into force on 1 May 2021, ensuring the public and suppliers move to using cleaner alternatives such as dry wood which produces less smoke and pollution.
As set out in our Clean Air Strategy, we are also making sure that only the cleanest stoves are available for sale by 2022 and making it easier for local authorities to tackle air pollution in their local areas through measures in the Environment Bill.
A Defra spokesperson said:
Air pollution has reduced significantly in recent years, with emissions of fine particulate matter - the pollutant that has the worst impact on health - falling 11% in the last decade. But we know there is more to do, and domestic burning is a major contributor to the UK's emissions of fine particulate matter.

Our Environment Bill will make it easier for local authorities to tackle emissions from domestic burning to improve air quality. Alongside this, we are phasing out the sale of coal and wet wood for domestic burning - encouraging the use of cleaner fuels in the home.
Defra launched the Burn Better information campaign in 2020 to raise awareness about the impact of domestic burning in the air we breathe to reduce air pollution from domestic burning. The initiative encourages solid fuels user to make positive changes to their burning habits, including using better quality fuels, getting their chimney swept or upgrading their appliances.
The campaign is delivered in partnership with HETAS and the Solid Fuel Association. For more information please visit: https://uk-air.defra.gov.uk/library/burnbetter/